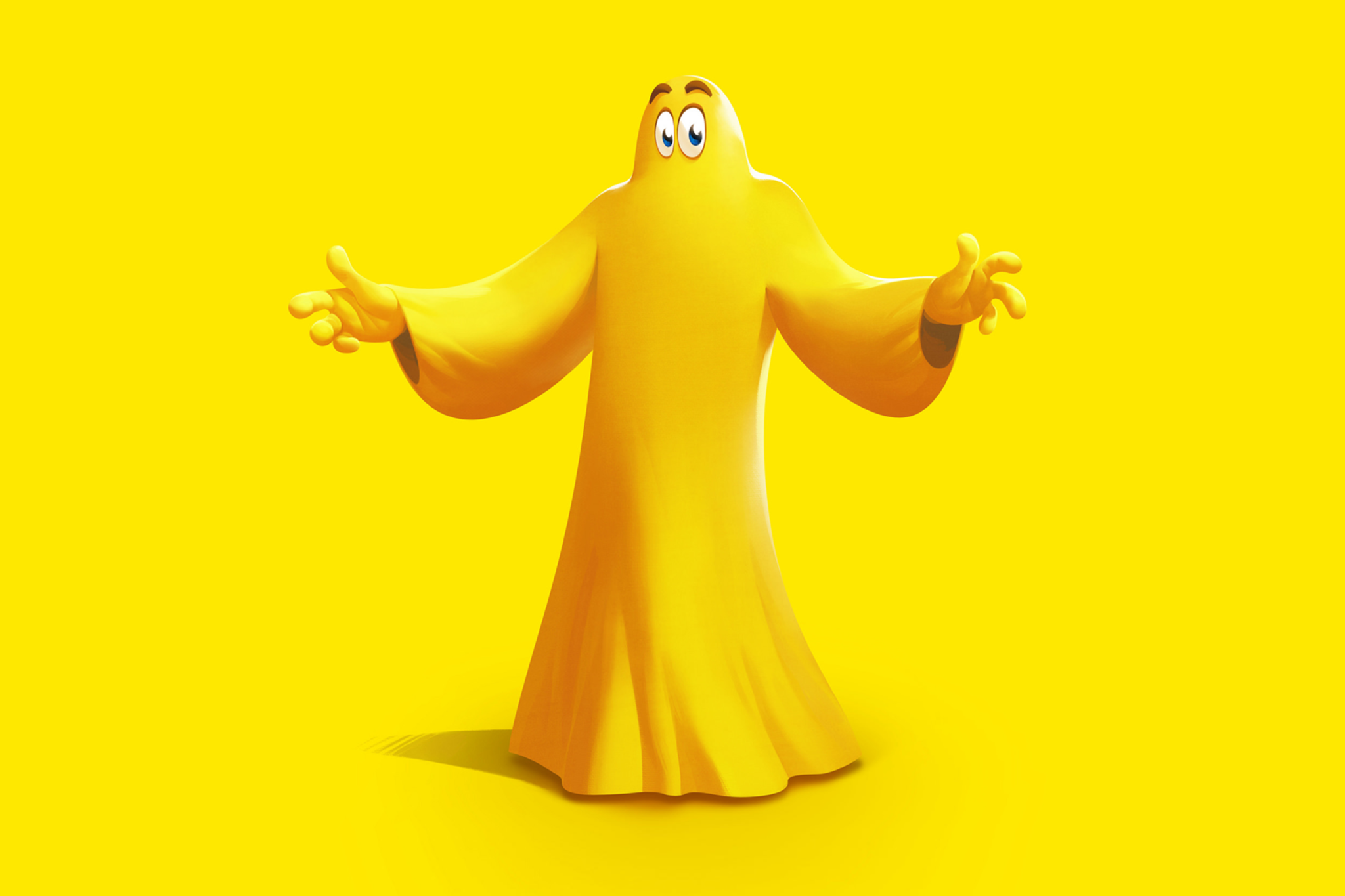 The best-performing Hullut Päivät webstore ever

In the October 2017 edition, customers made over 60 000 orders online during the 5-day event - a 25% increase over the previous autumn and a new record by far.
—

Ecommerce
—

Service Design
—

User Experience

Challenge
It's more than the most challenging webstore - it's a national institution
For over 30 years, Stockmann's Hullut Päivät (Crazy Days) has been the country's most-anticipated sales event. It happens twice a year and is almost like a holiday in itself. Eager shoppers plan out their purchases a week in advance, line up at the department stores well ahead of opening time, and make a mad rush to get their hands on the best deals.
The challenge has been to create the same kind of experience online. How can we create a best-in-class flash sale site that stands up to the high expectations of Stockmann's loyal customers, as well as the high demands of ever-changing product offers, inventory status, and a functional yet beautiful user experience?
Process
The magic ingredient: Listening to customers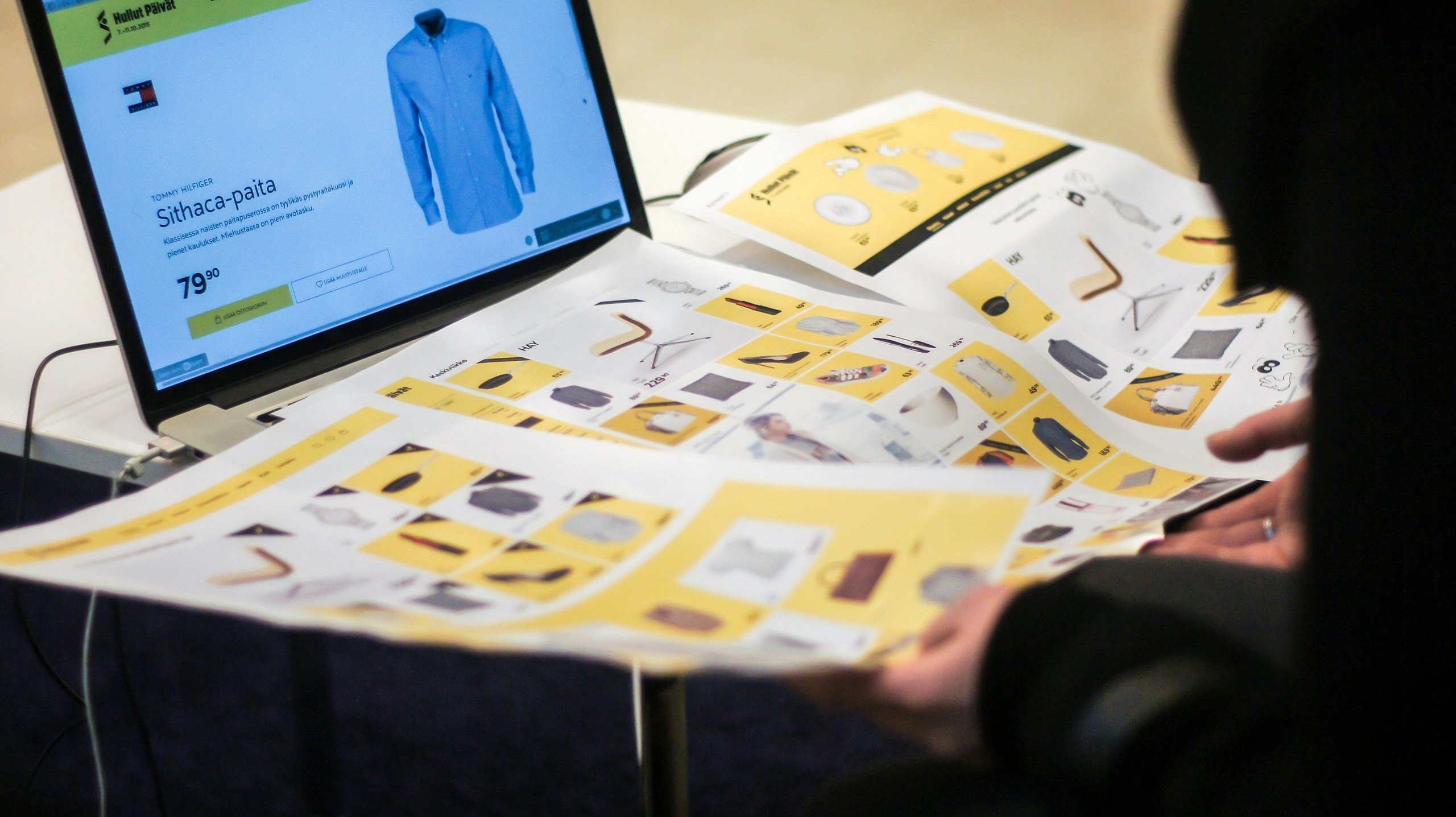 You can play with data analytics, do all the conversion optimization tricks and create stunning designs all you want. But still, one magic ingredient for a successful app or webstore is simply listening to your customers.
Our objective was to create the best possible customer experience during this shopping frenzy, starting with satisfying and site visitors' emerging needs using the latest technology available.
Finding gaps and opportunities
First we analyzed the business data, website analytics and customer studies. After that we identified gaps and opportunities in both the overall service design as well as the detailed web-store design level.
Getting into the customers' hearts, minds and shoes
The best way to validate a concept is to get out of the office and to talk to real customers. We went to the Stockmann department store and showed the different concepts to real shoppers. Doing so, we were able to test and validate both the webstore concepts as well as higher-level service design concepts that lead to a more omnichannel approach.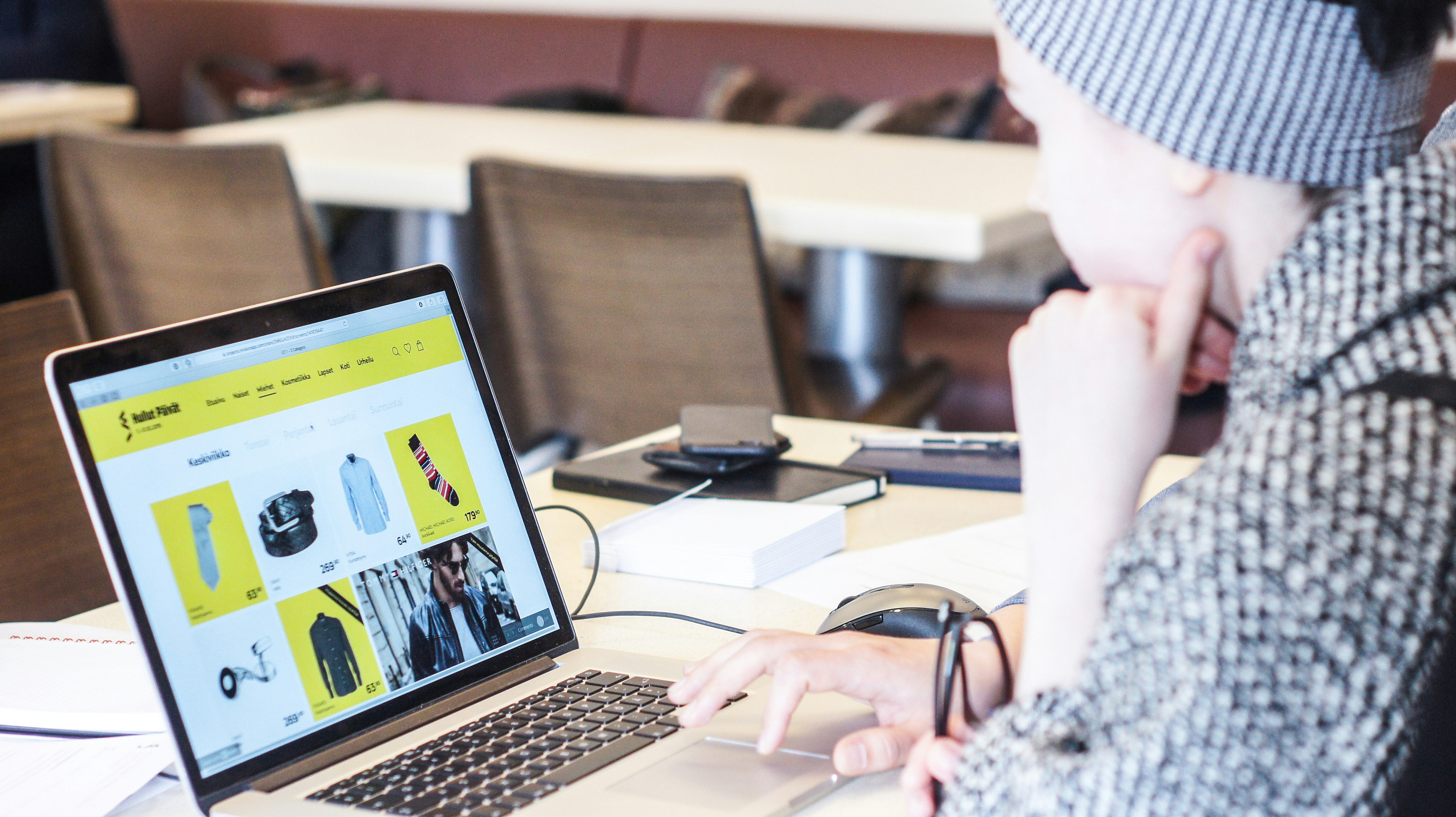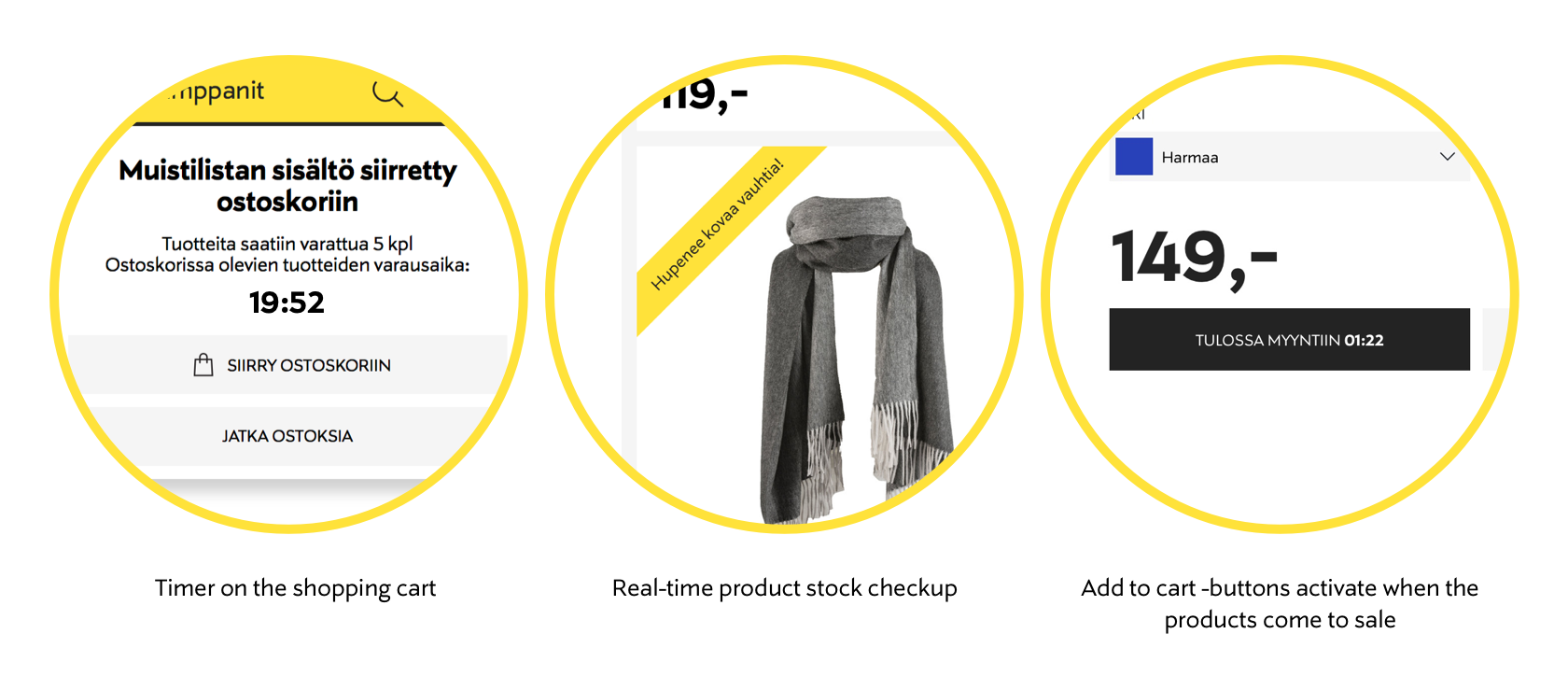 Real-time is the real deal
Motley designers, together with Stockmann, worked on how to translate Hullut Päivät shopping experience to digital while keeping its true essence - the sense of urgency and intensity that drives people to shop till they drop.
What would be the best way to bring that urgency online, yet keep the whole experience pleasant? How to make sure users don't keep products keep products in their shopping basket for too long? How to set expectations that every sales promise is fullfilled?
Our concepts developed around Hullut Päivät's logic to bring in a sense of shopping in real-time: with deals that go live a certain time, real-time online inventory status, and notifications that certain products are running out. Plus, super-precise timing - from measuring "Add to cart" actions in nanoseconds to offering limited-time reservations in shopping baskets.
The result was a shopping experience that brought the best of the offline world to the webstore, while leaving away all the things that make people avoid going to the brick-and-mortar stores.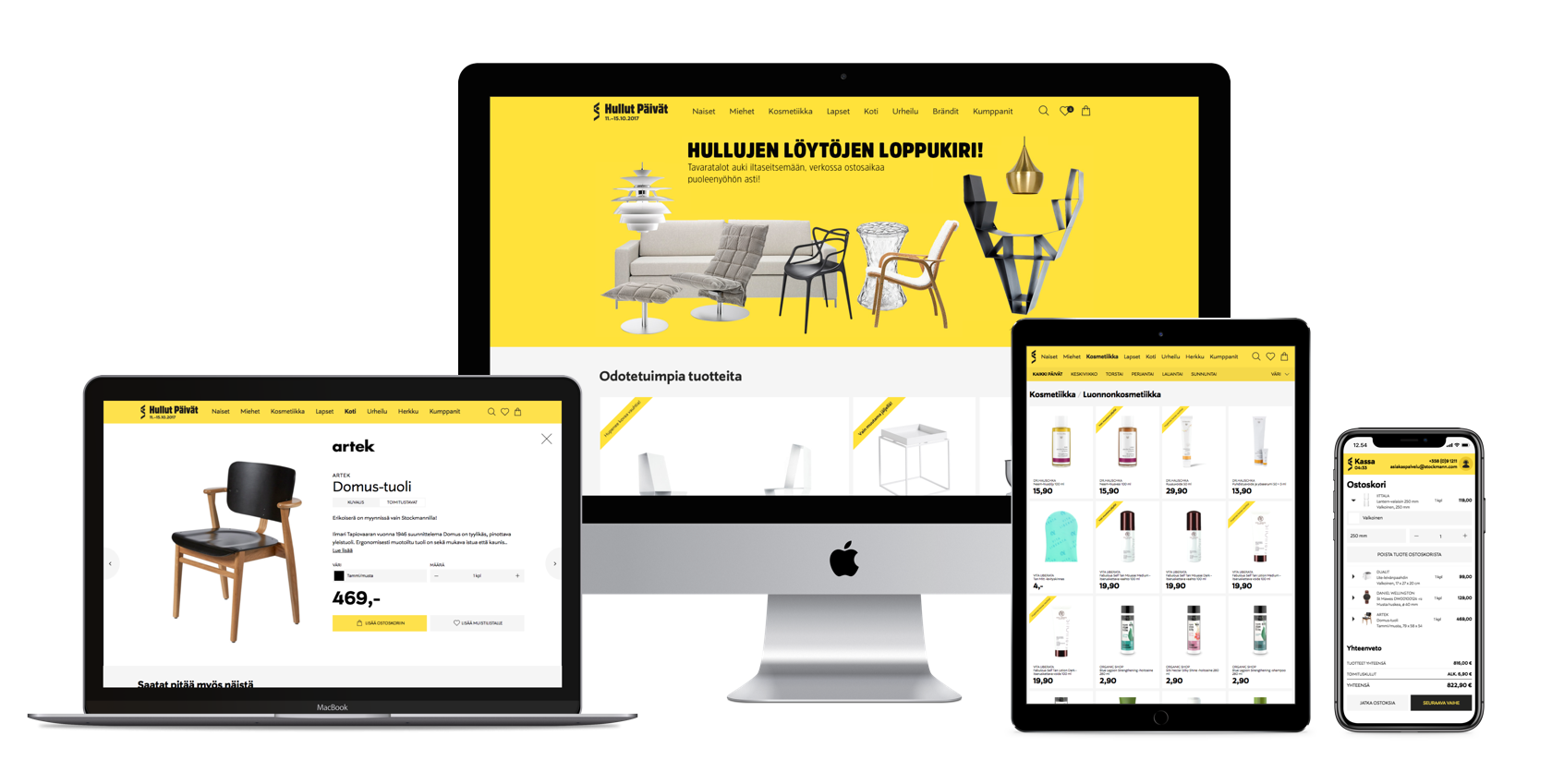 Performance
Happy customers, crazy business
The outcome was the most successful Hullut Päivät webstore ever. It performed incredibly well technically and commercially. Sales went up to new highs, and the number of customer complaints was lower than before.
In the October 2017 edition, customers made over 60 000 orders online during the 5-day event - a 25% increase over the previous autumn and a new record by far.
The traffic was enormous , with over 360,000 requests during peak minute and 2000 add-to-cart actions in the peak second. An astonishing 5% of all add-to-carts happened in the first four seconds of the event.
The technical implementation was done by Reaktor and Stockmann IT. It is a custom solution, built on react.js and node.js and running in a scalable Amazon AWS environment. Testing and quality assurance were done by Stockmann IT. With the campaign logic, the hottest products come on sale at 7:00 - meaning the requirements for performance are huge, as enormous numbers of visitors all arrive on-site at the same time and the traffic would crash even the biggest players. The new hullutpaivat.com has proved to be reliable and scalable according to demand with no downtime during the campaign.
"The new Hullutpaivat.com has shown how efforts in digital can create substantial growth in sales and customer experience, keeping the Hullut Päivät concept fresh and successful even after 30 years. As a key part of our digitalization strategy, Hullutpaivat.com has proven itself as a critical platform in digital sales."

Anna Salmi, CCO - Customer, Marketing & Digitalization at Stockmann
"Hullutpaivat.com has proven its business potential online, growing sales in every campaign as well as providing an excellent and stable customer experience."

Katri Nickels, Head of Digital Stores and Services at Stockmann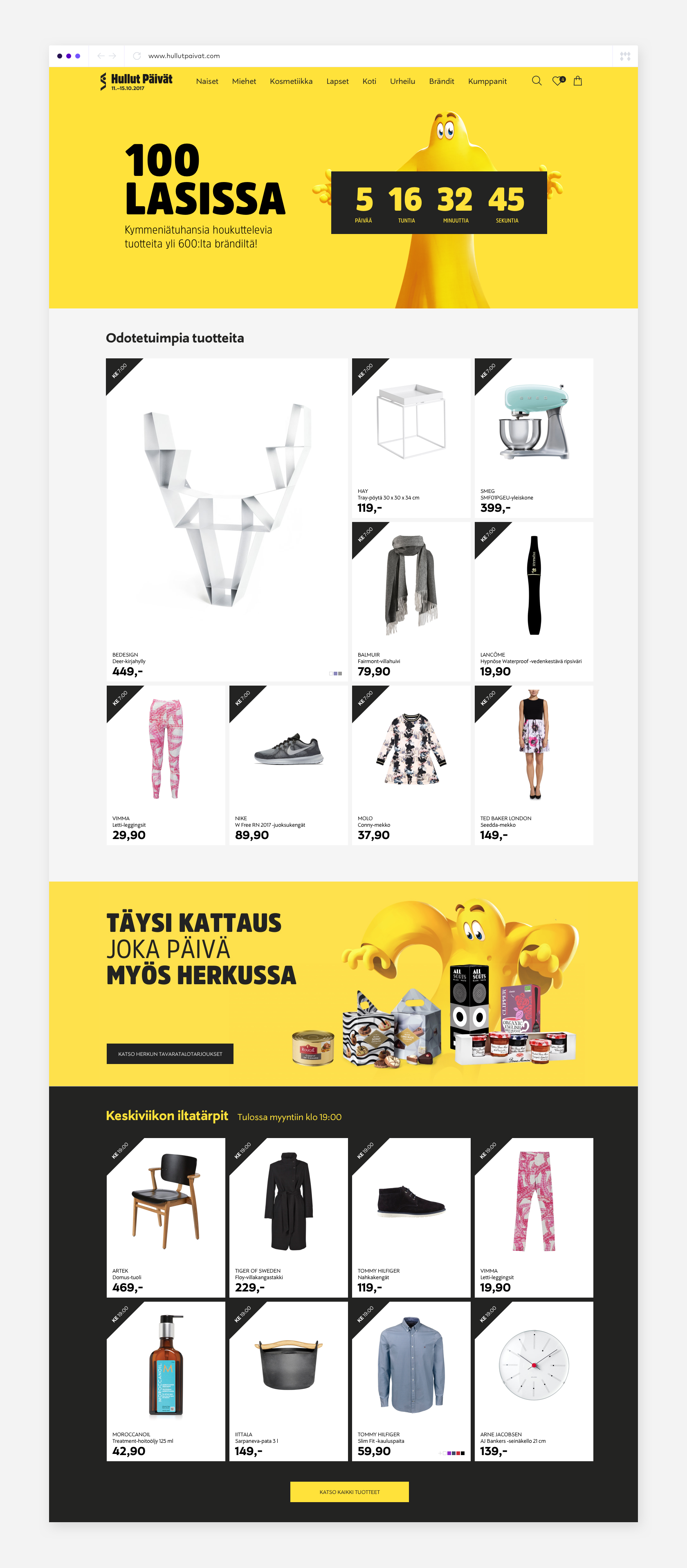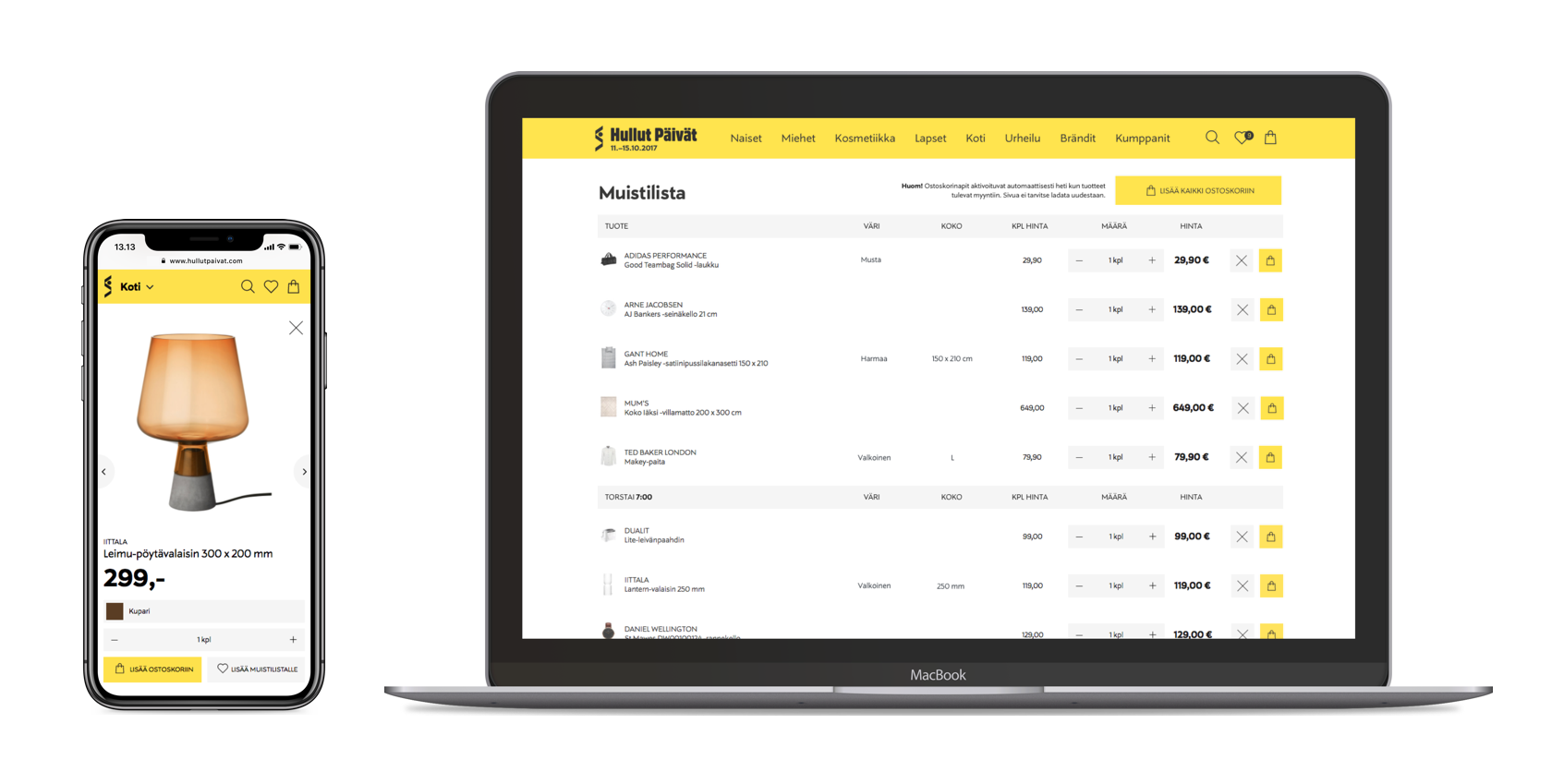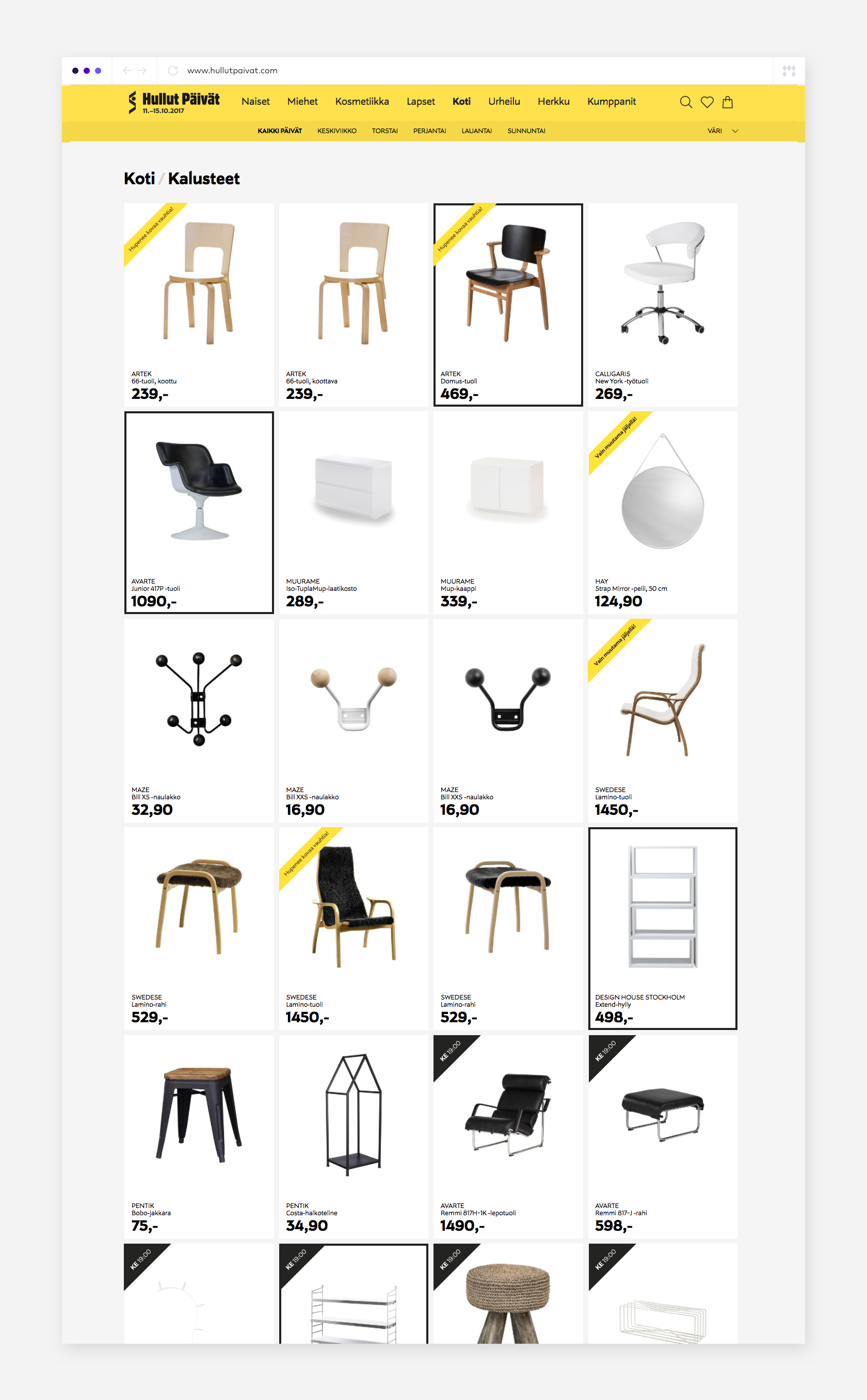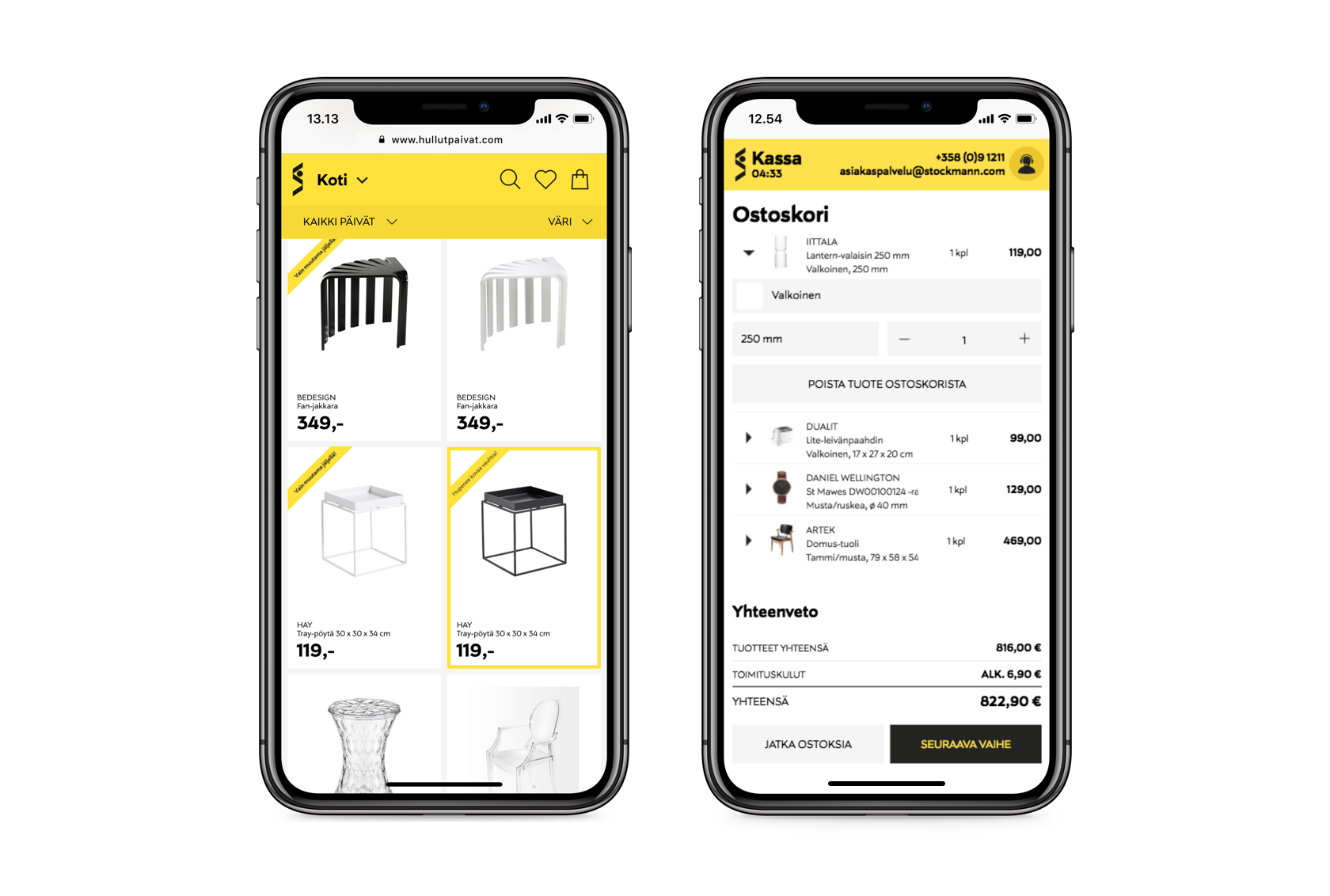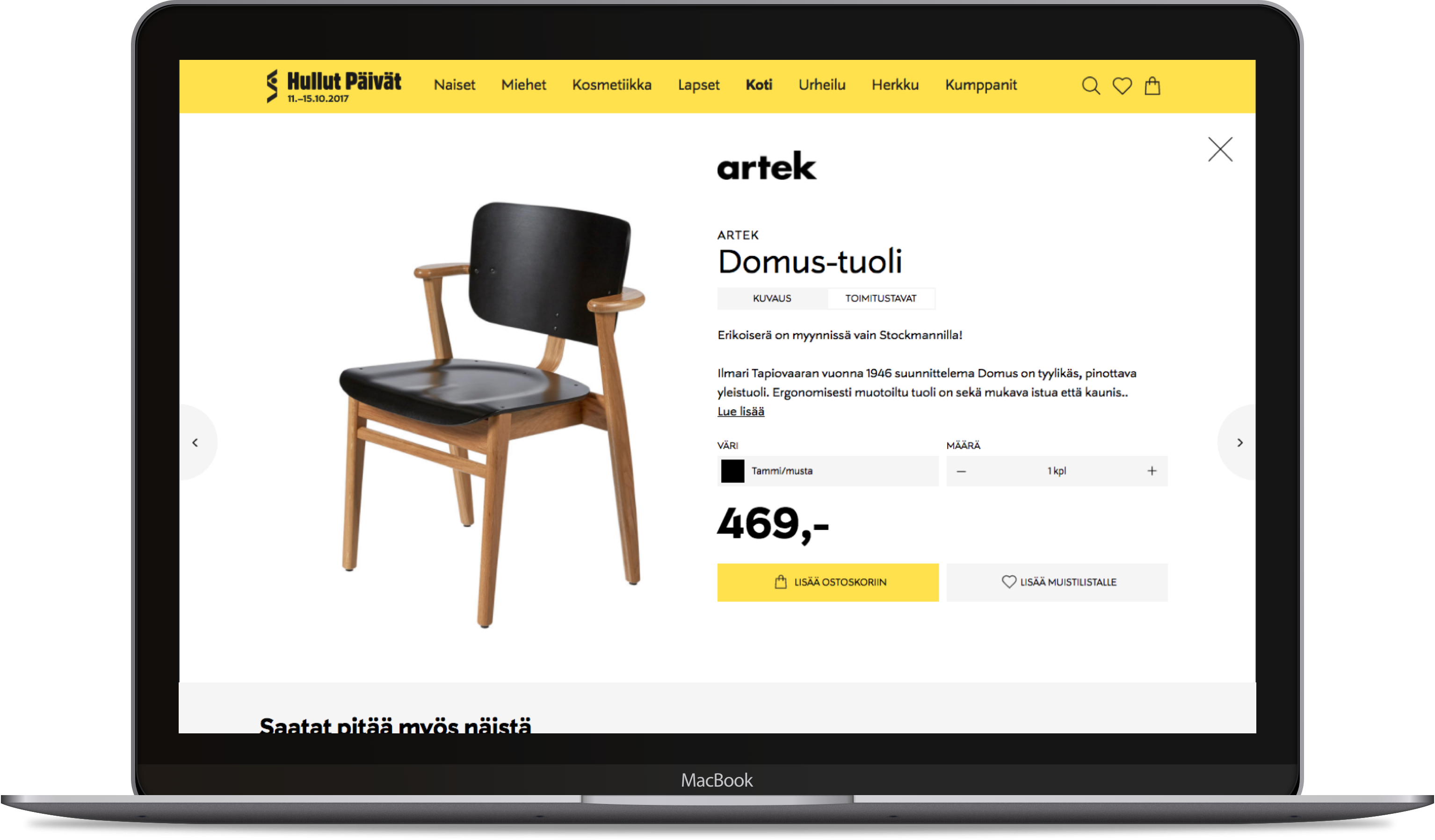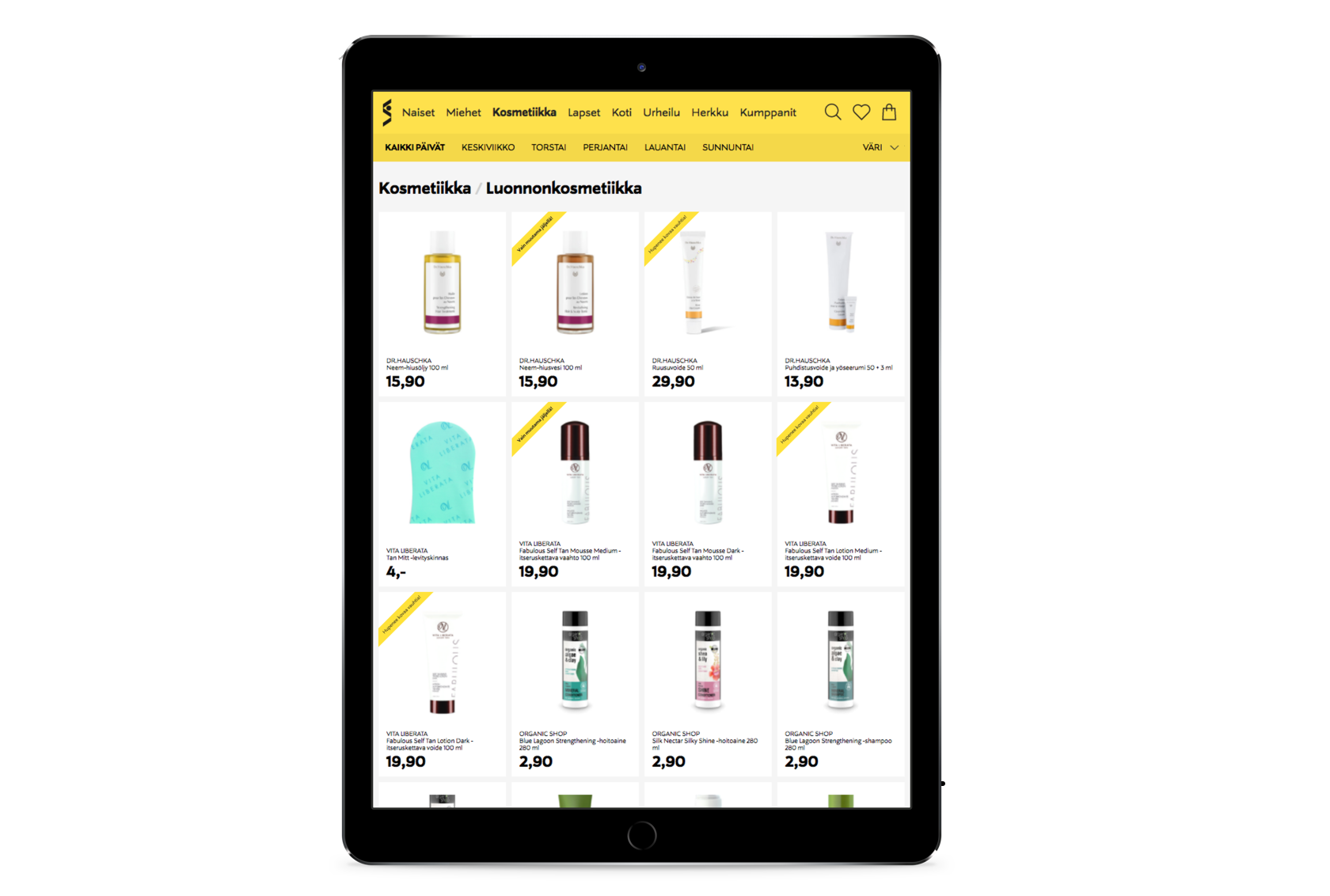 Project Team and Info
Client: Stockmann
Strategy, User Research, Concept Design, UX Design, User Validation: Motley & Stockmann
Development: Reaktor, Motley & Stockmann
Statistics: October 2017
See more of our work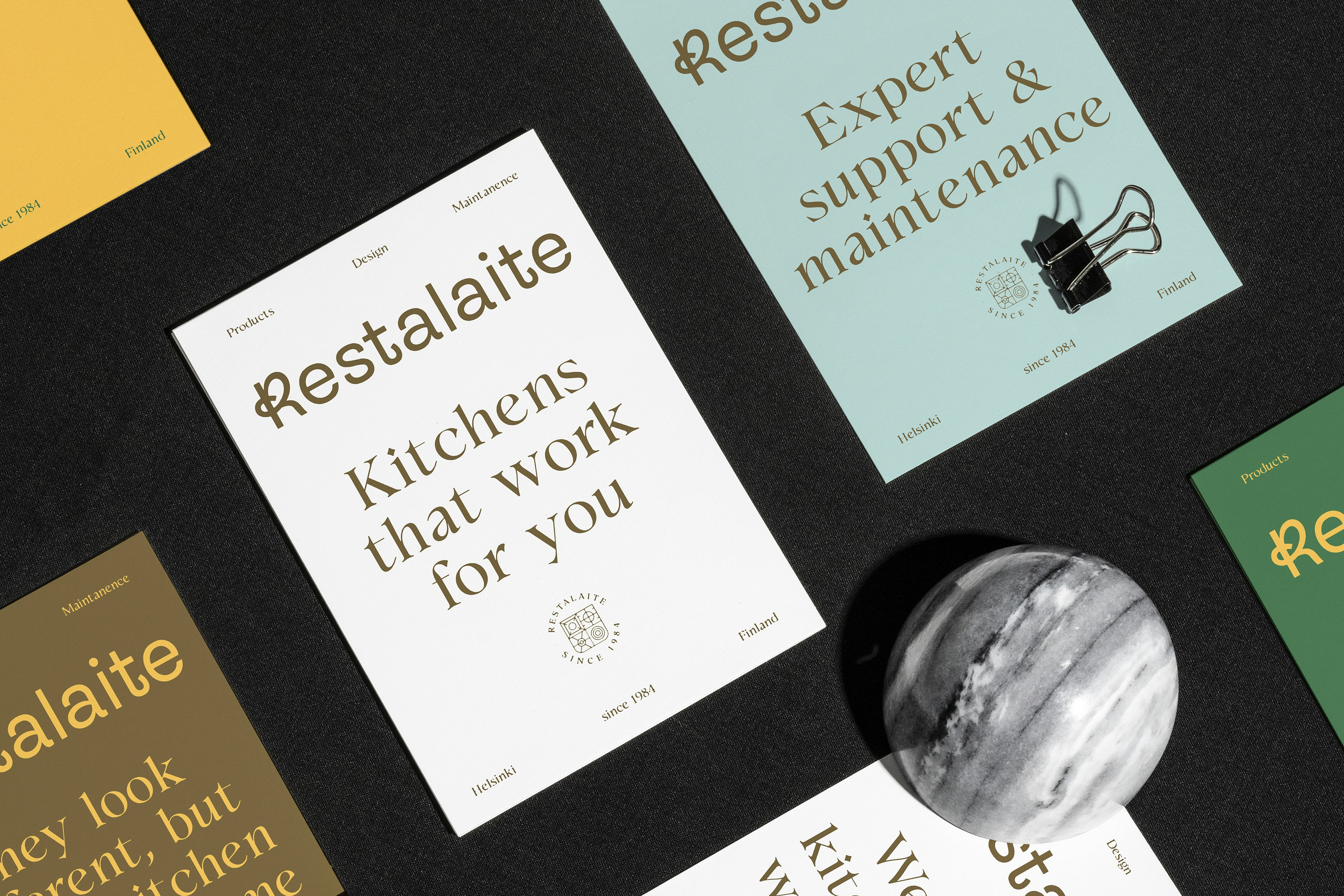 Restalaite
Restalaite
A brand identity to reflect class and quality, both traits which Restalaite has built its reputation on over three decades.
— Art Direction
— Brand identity
— Transformation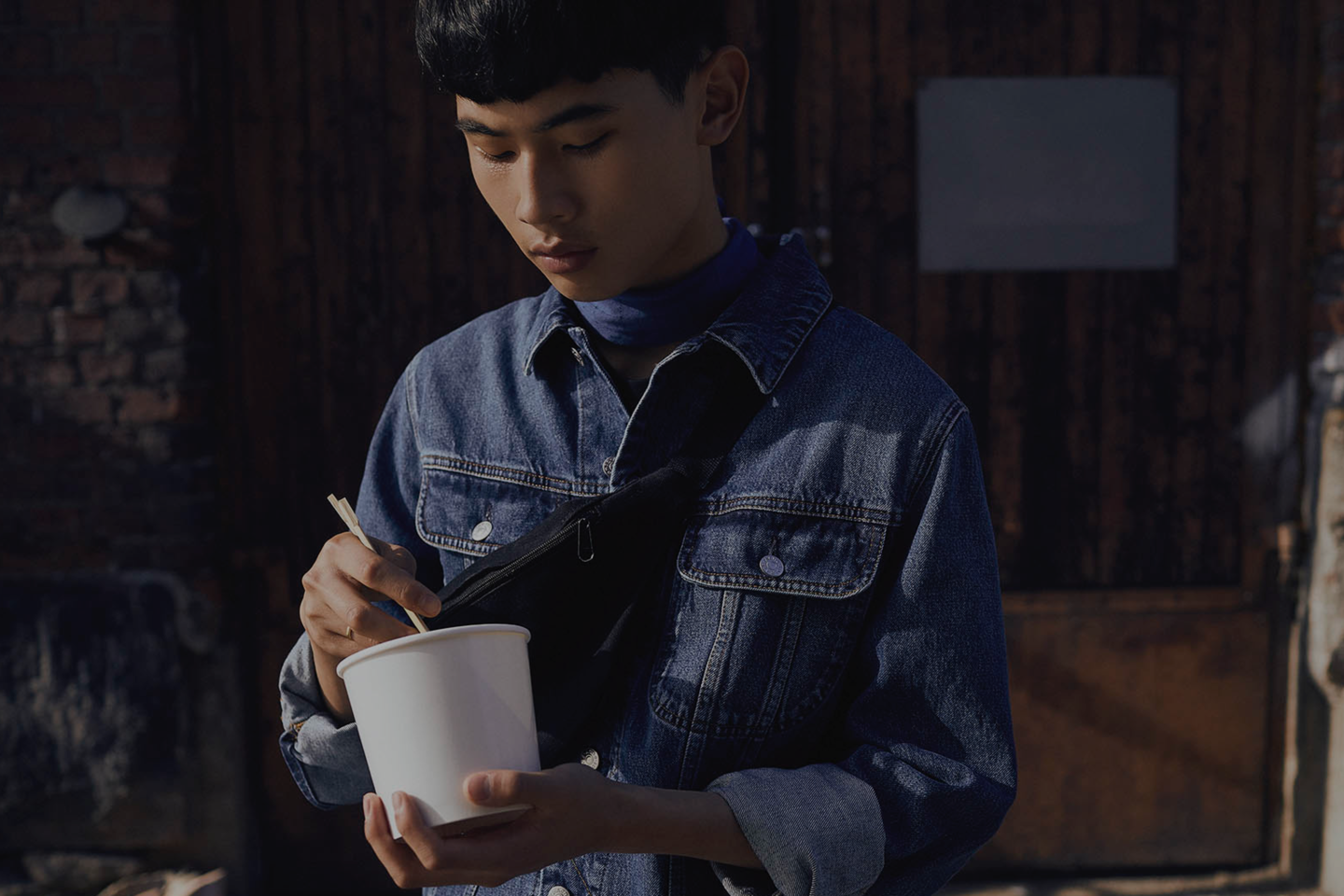 Kemira
Adding to your everyday
The road to change begins with the brand
— Strategy
— Brand identity
— Development
— Design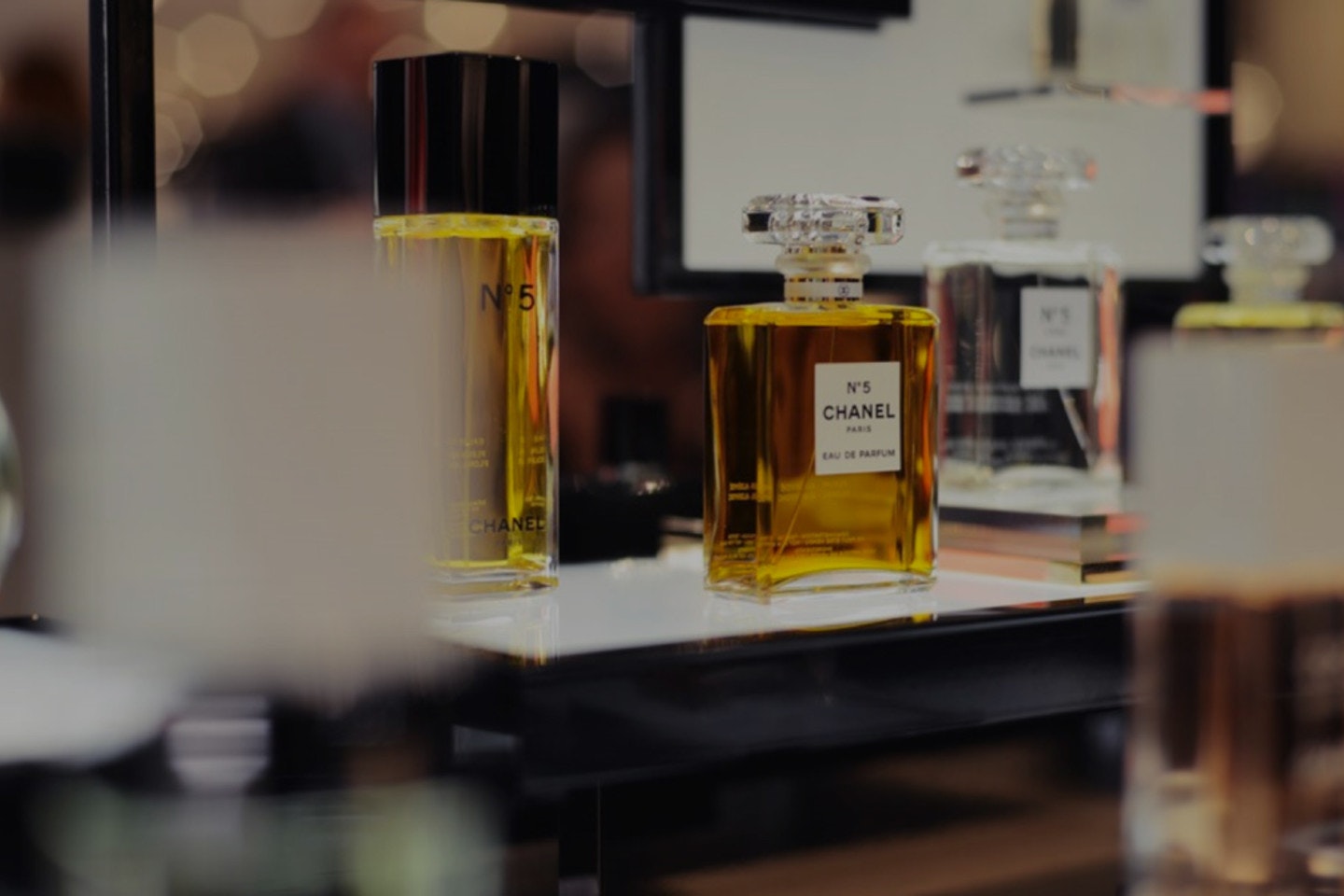 Stockmann
The best of both worlds in a seamless digital-physical shopping experience
As the region's premier retailer for over 150 years, Stockmann has history, tradition, and recognition - but what's the secret to making a fresh start in the age of omnicommerce?
— Strategy
— Omnichannel
— Service Design