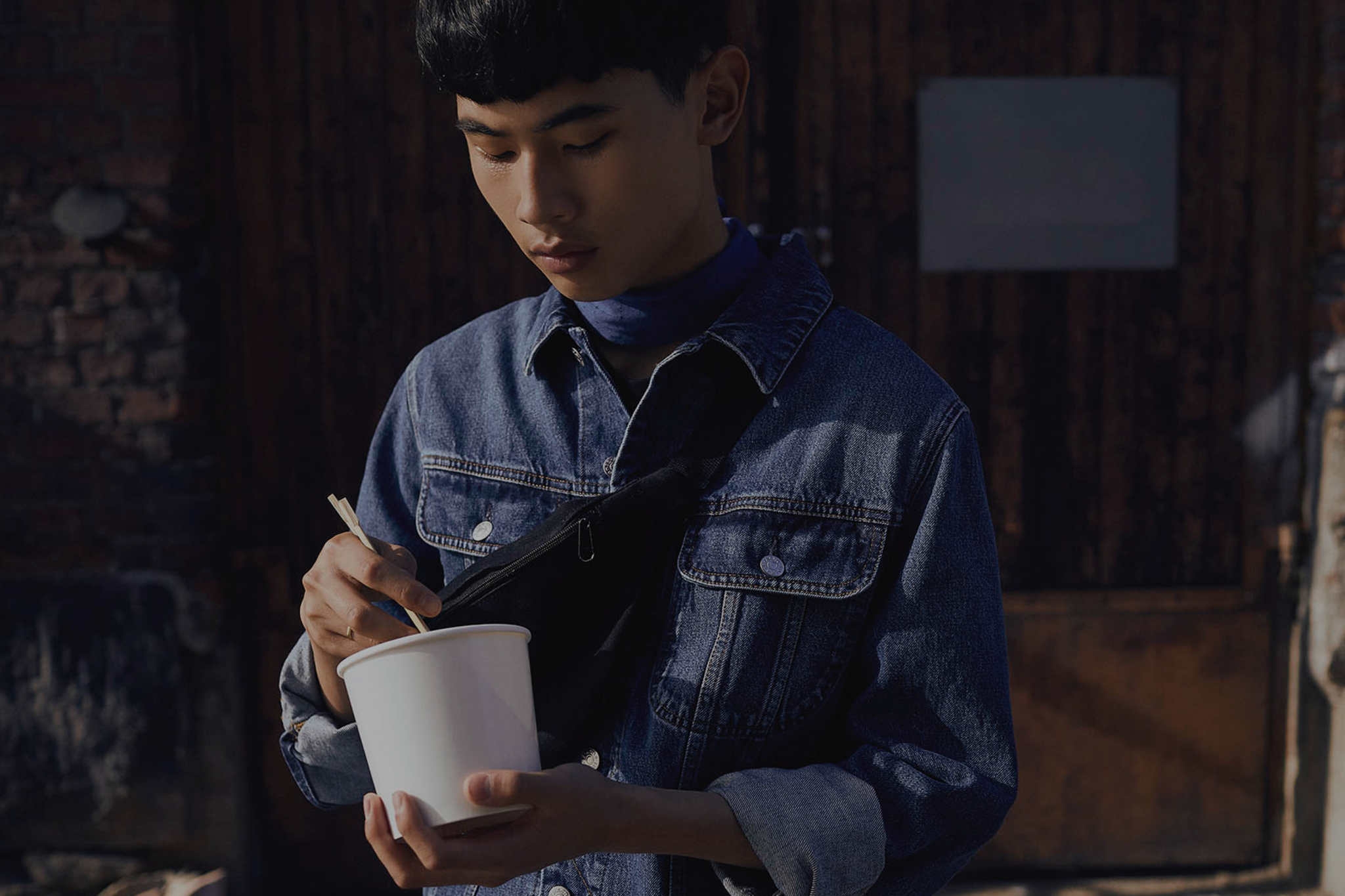 Adding to your everyday

The road to change begins with the brand
—

Strategy
—

Brand identity
—

Development
—

Design
Refreshing a brand for a 100-year old company is about keeping true to the values and bringing the brand to the digital world. 
It's about crystalizing how the company promise is communicated, re-evaluating brand positioning, improving customer experience, and enhancing employee experience. 
It's not easy, and it's not something that happens overnight - but Kemira was brave enough to start the journey. 
"We were looking for a partner to refresh our brand - Motley came in as the dark horse and helped us do that with a digital and human-centric approach." —  Marjo Vänttinen, Global Brand Manager, Kemira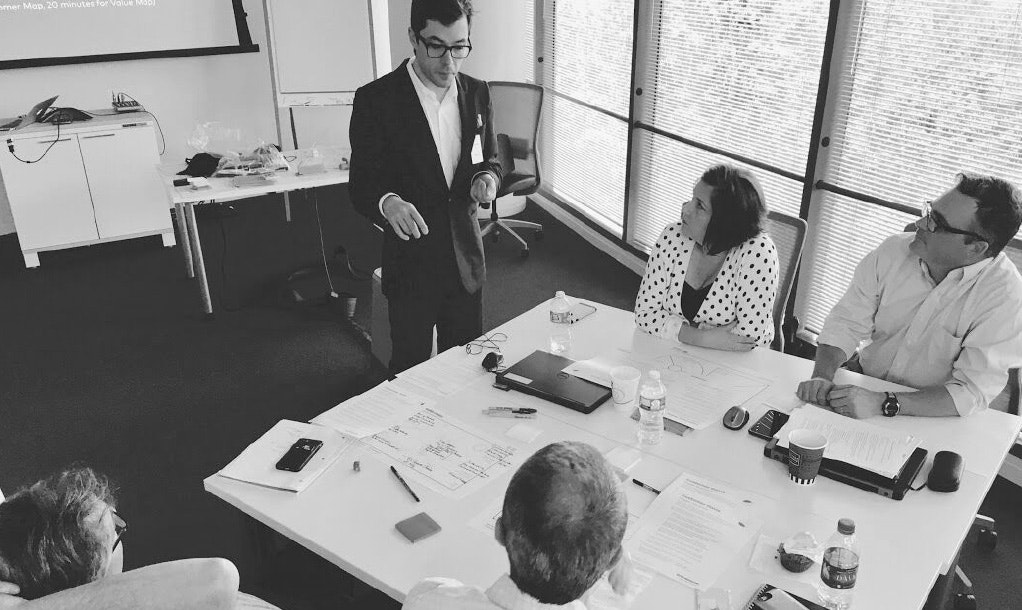 Finding purpose for the brand
Many big corporations - industrials in particular - seem to lose sight of what they contribute to the world. "Work" turns into a formula of raw material sourcing, balance sheets, ship the product, report the quarterly results. Repeat. Repeat. Repeat.  For Kemira, the true brand purpose must be about more than providing industrial chemicals - even thought they do it well, efficiently and sustainably. The true purpose of the brand is locked somewhere within the real value they create for people, businesses and society.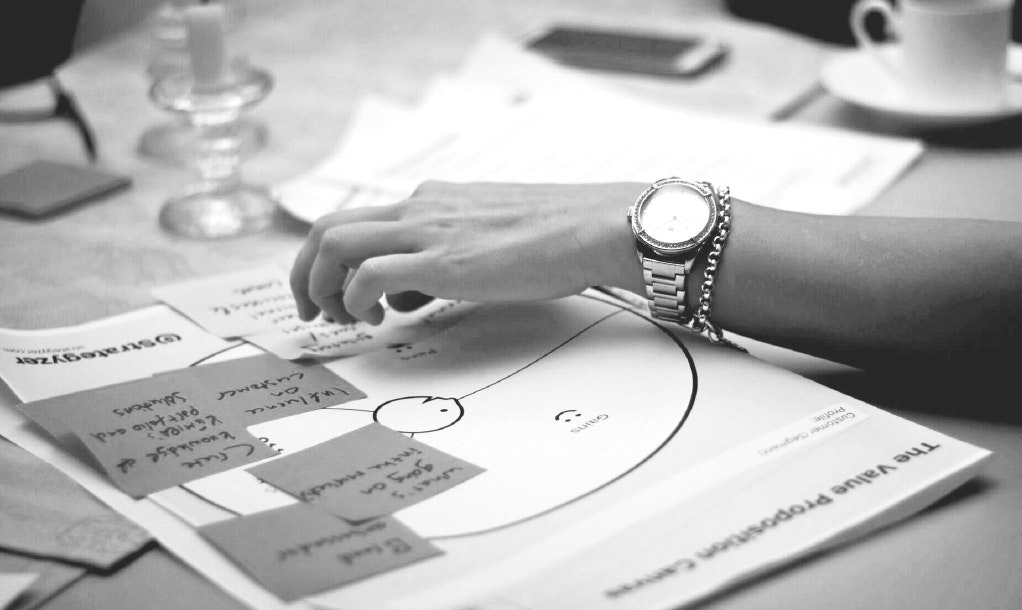 Crystallizing the brand promise
A key strength of the company is its people and their expertise. To bring this out in digital channels, it's essential to feature these people and excite the audience with stories. Giving a human touch means a different way to communicate the vision: Kemira is the first choice in water chemistry, and its people are driven to preserve and protect the world's resources through their better chemistry and expertise.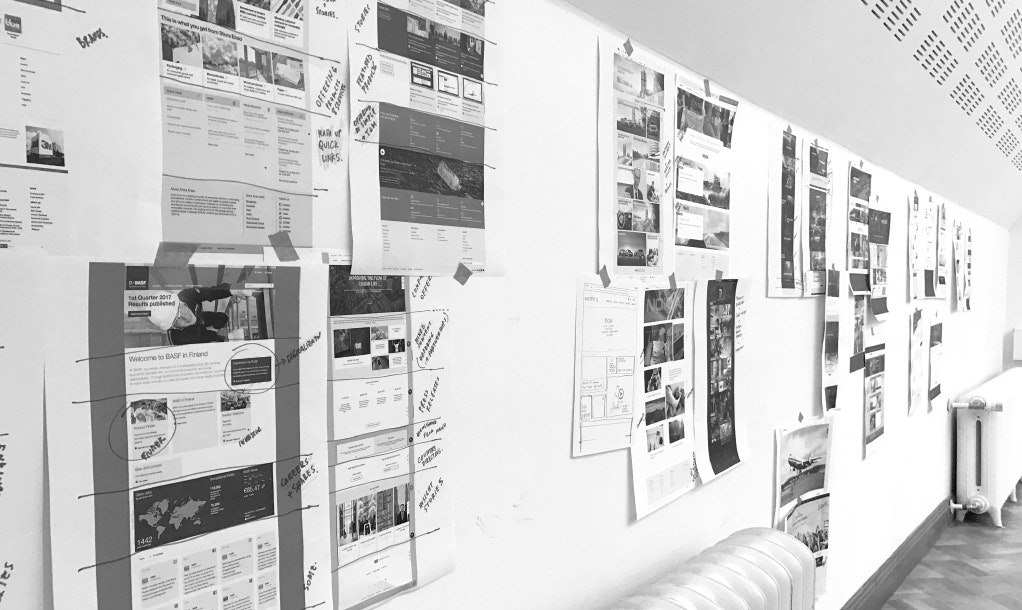 Refining brand positioning
In an undifferentiated landscape, the best thing to do is be different. We refined the positioning from "background player in a complex value chain" to a "key enabler of our lifestyles": The water we drink, the takeout containers we enjoy our meals in, the packages that goods are shipped around the world in, all have Kemira to thank. New growth markets, a shift towards bio-based and renewable raw materials, and new opportunities outside the traditional revenue streams. The new brand positioning is essential to be able to capture these. This is where the "Adding to your everyday" concept was born.
Perfecting the touchpoints
Visual identity — The vehicle for "feeling" the change.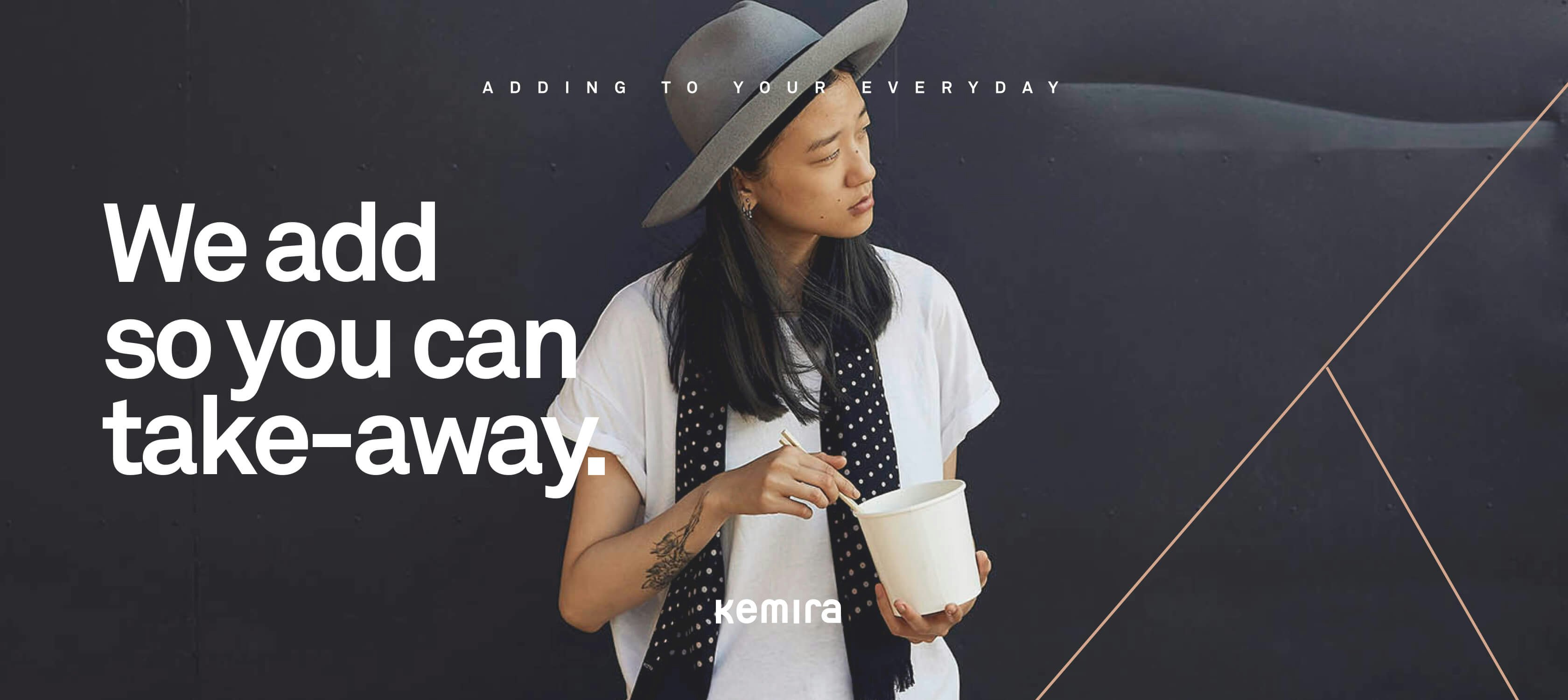 "We're in a people business. Our people and their expertise are the source of our competitive advantage."

—   Tero Huovinen, Communications & Marketing, Kemira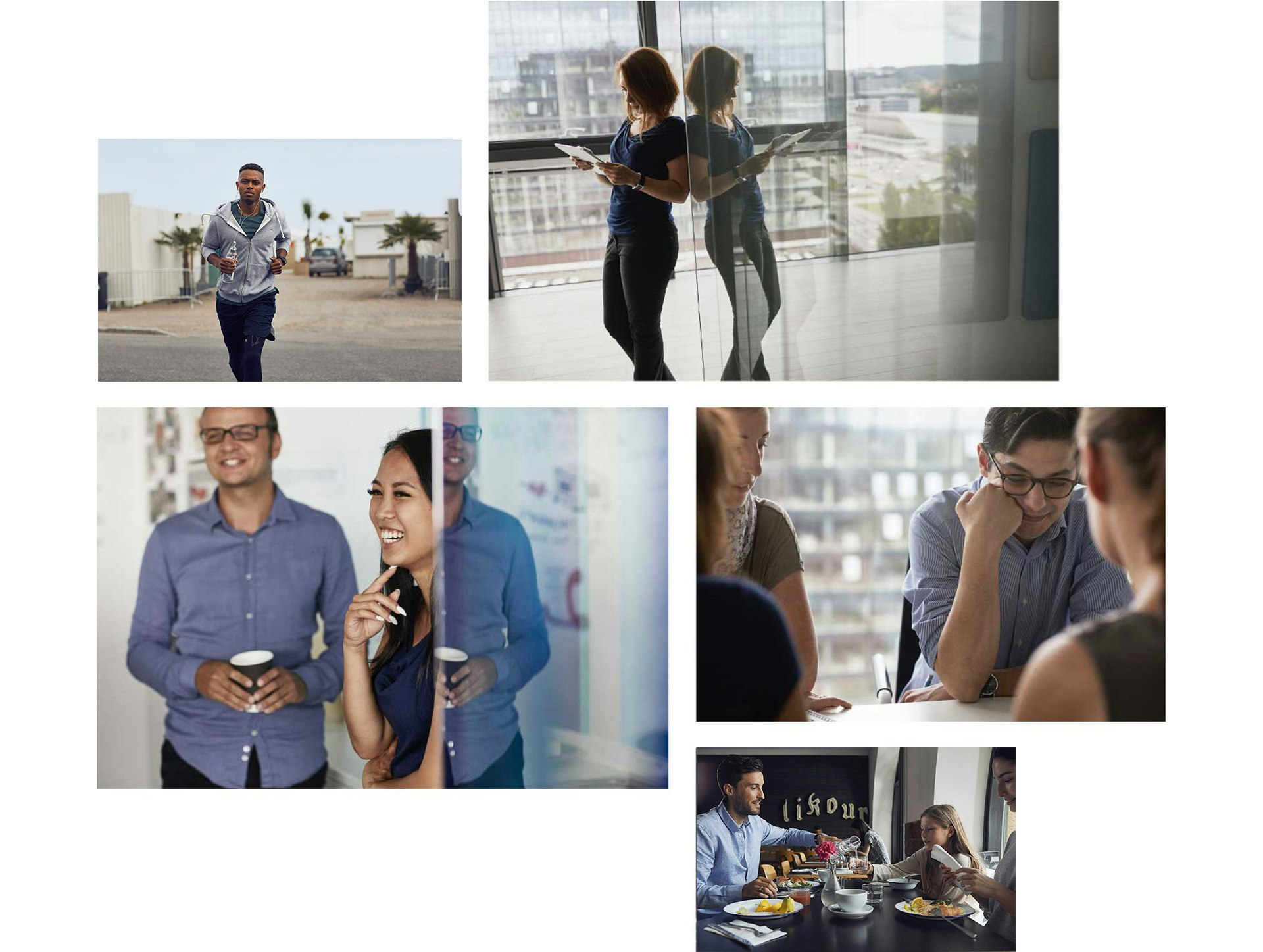 "Evolutionary design is about keeping the heritage, values, and the recognizable identity, but being able to seek brave new directions. Kemira is about building on the strong foundation of the company. Keeping in the same world but placing it for long-term success."

—   Esa Hallanoro, Creative Director, Motley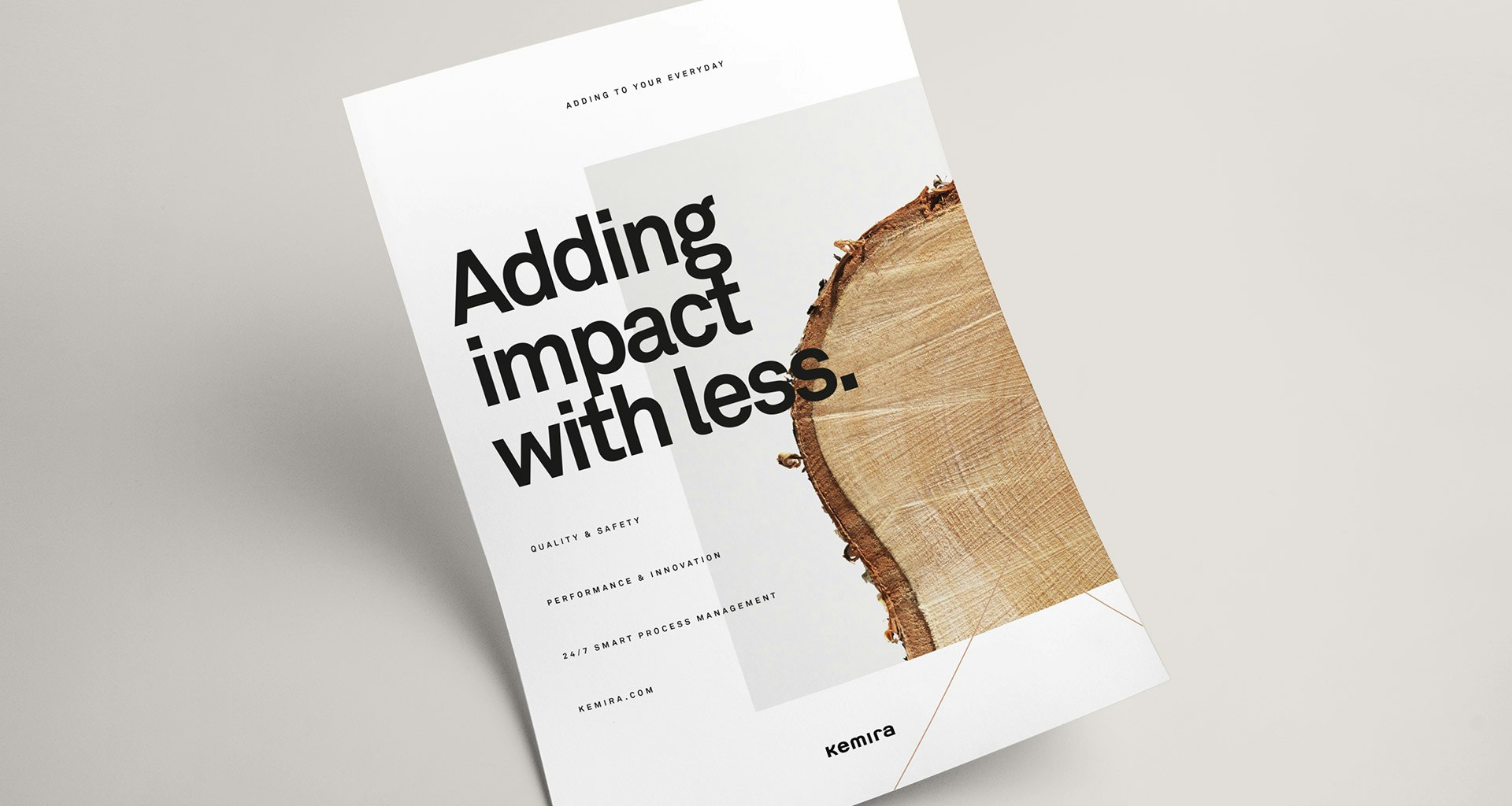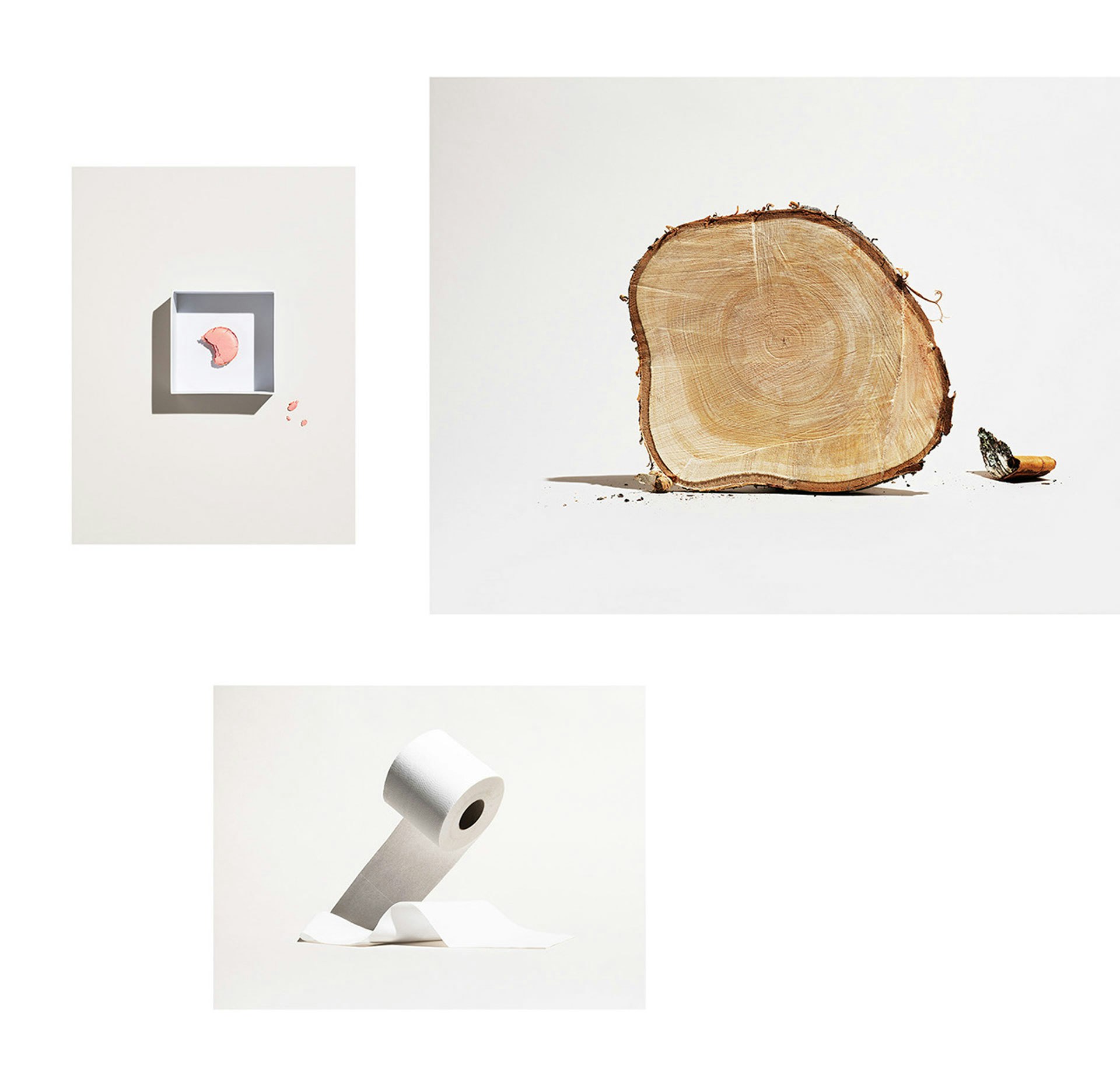 Design language
Ensuring the brand experience is consistent through patterns and components, UX principles.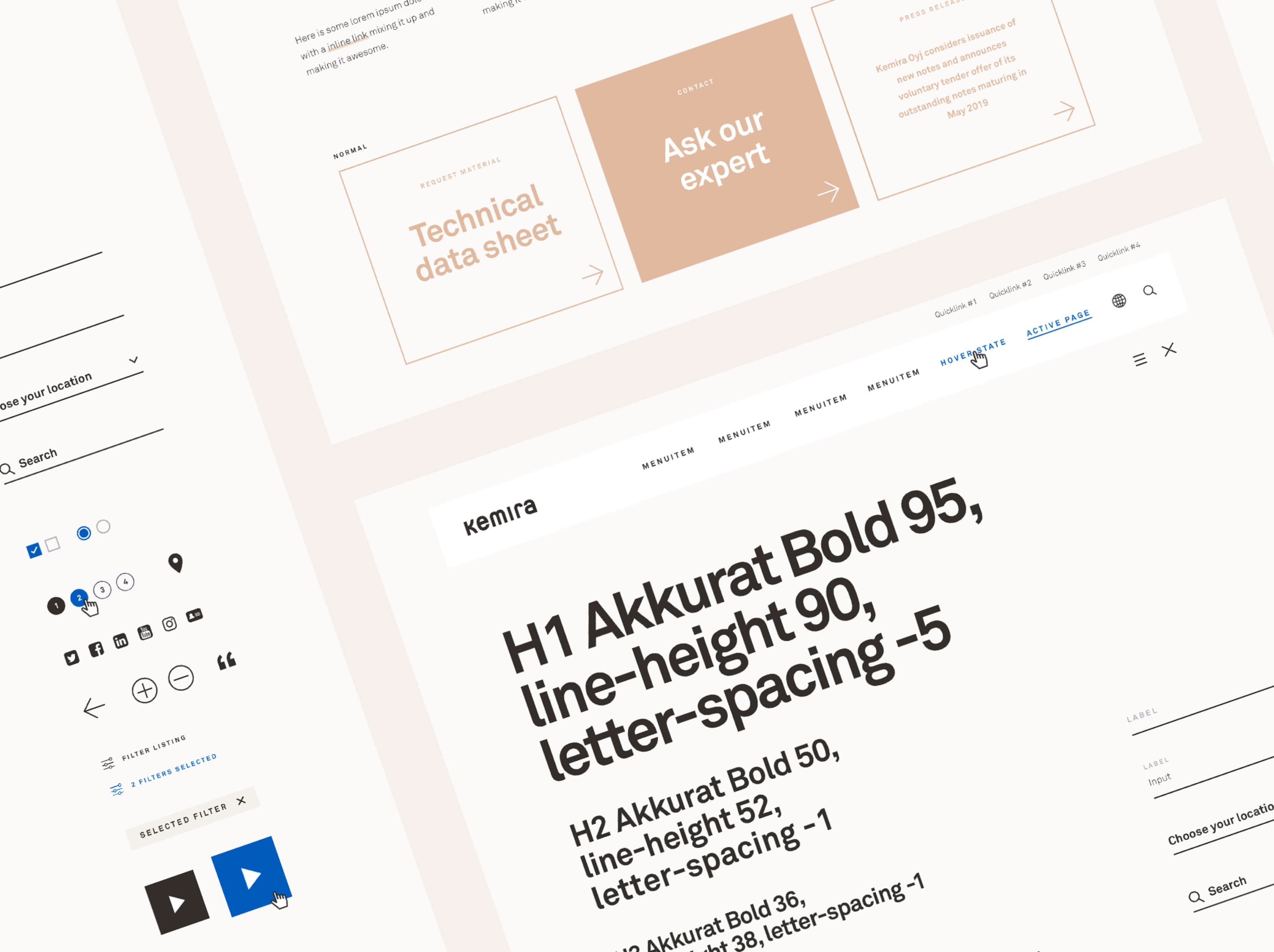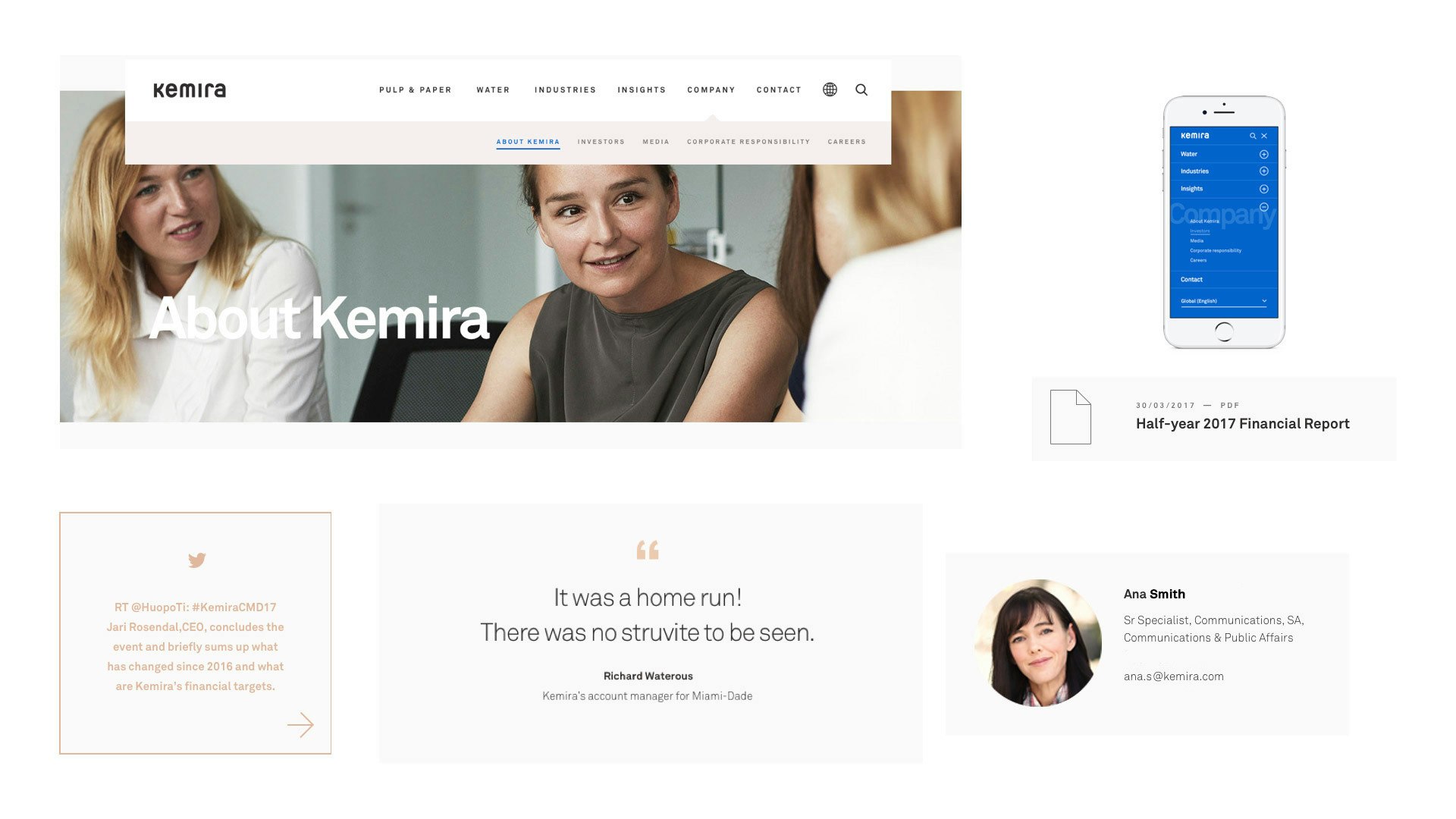 Communicating the value
Prove with numbers. Excite with stories. Inspire with results.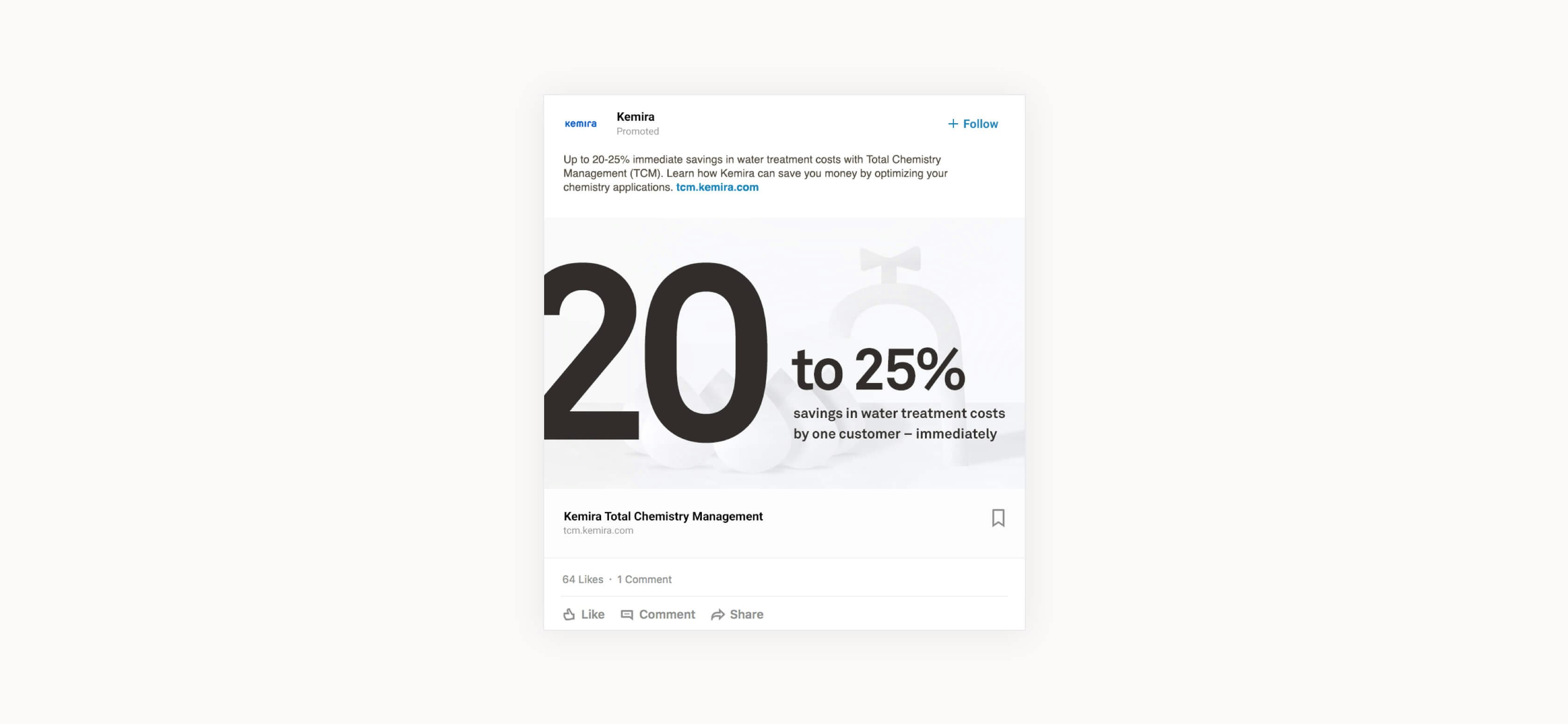 "We wanted to move from spec sheets and stock exchange releases to telling stories. Selling values. We did a lot of work to identify the diamonds in the rough - to find what *really* was exciting in the stories. Only after that did we look for the best ways of communicating."

—   Jason Hill, Director, Storytelling, Motley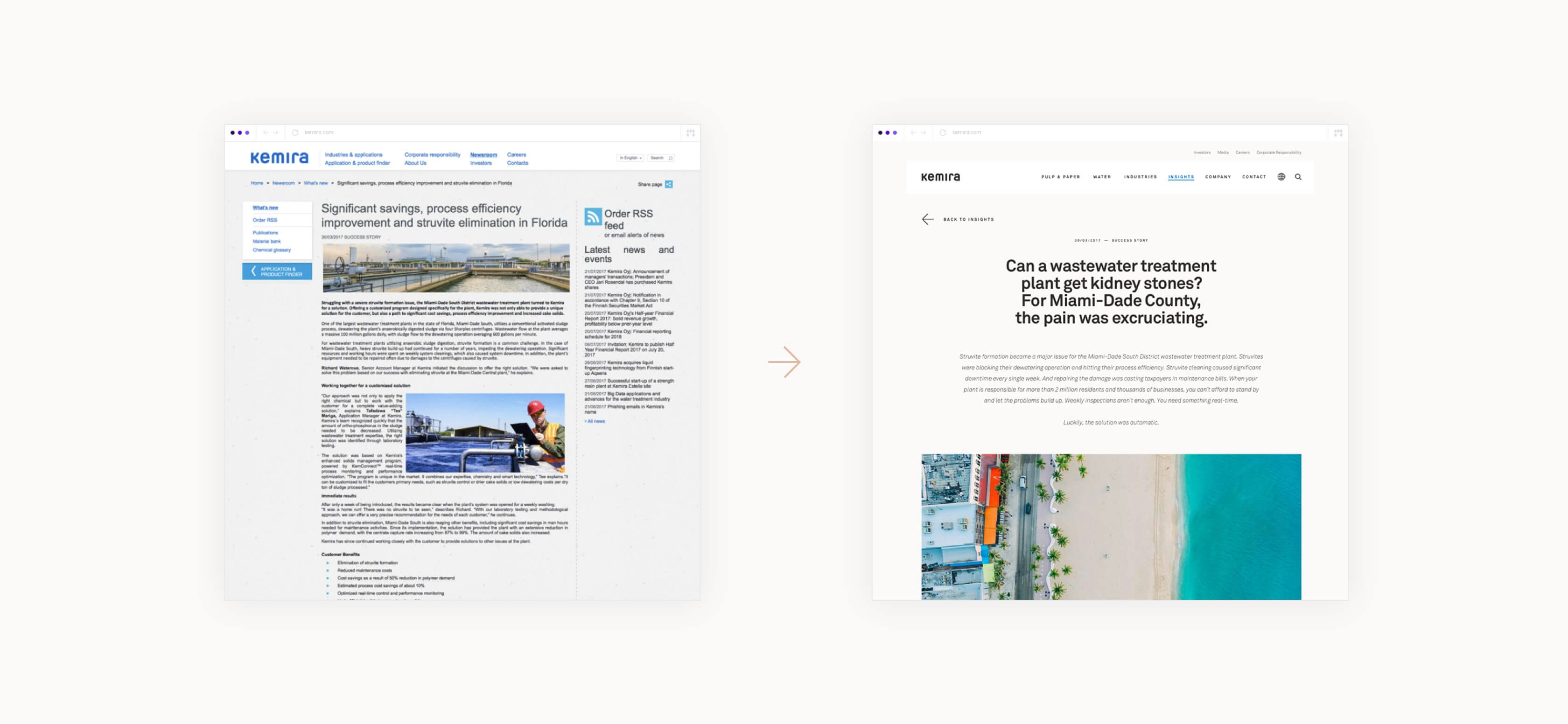 Implementing the change
Kemira.com — Redefining the information architecture to reflect customer needs. Redesigning the site to allow new, more attractive kinds of content.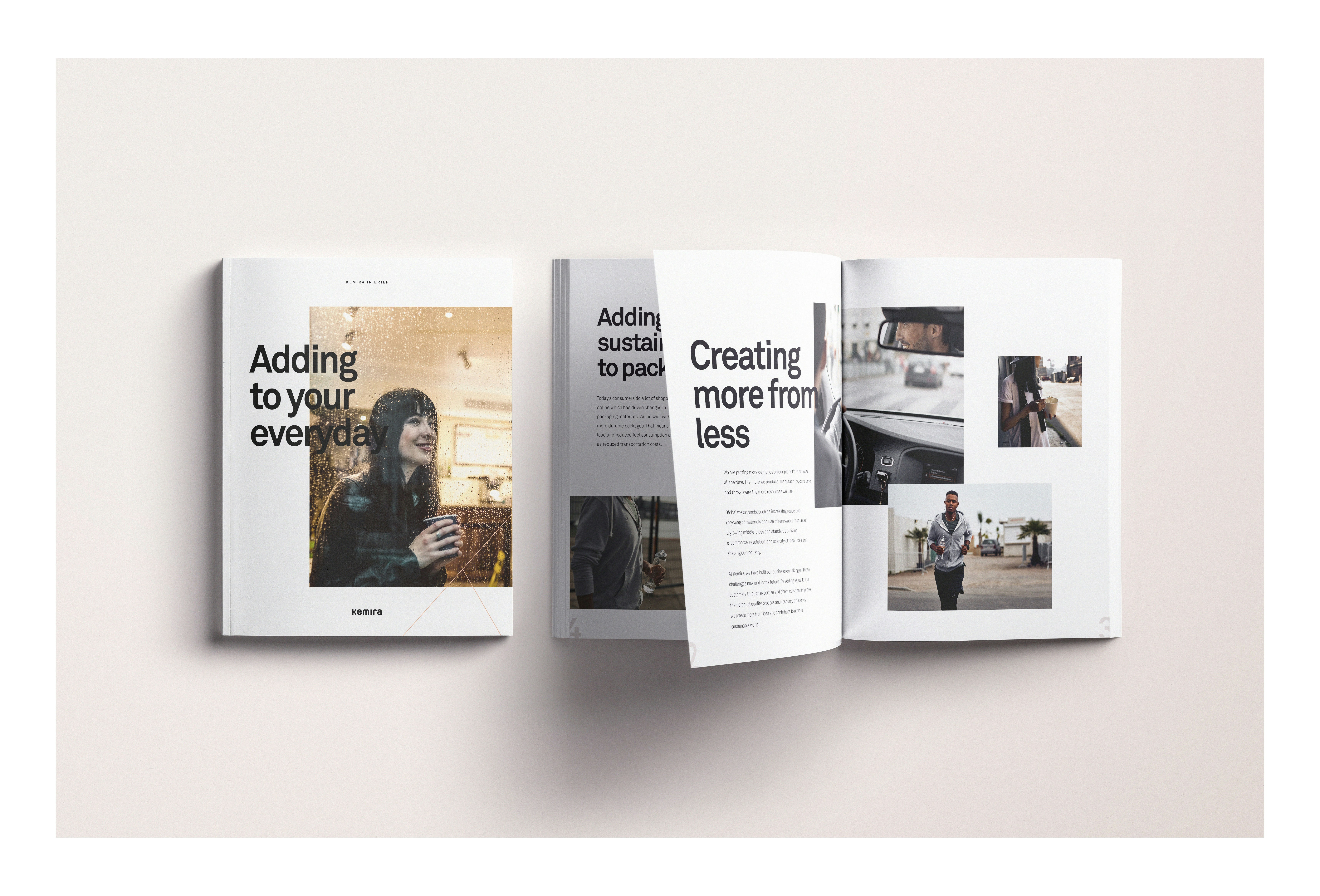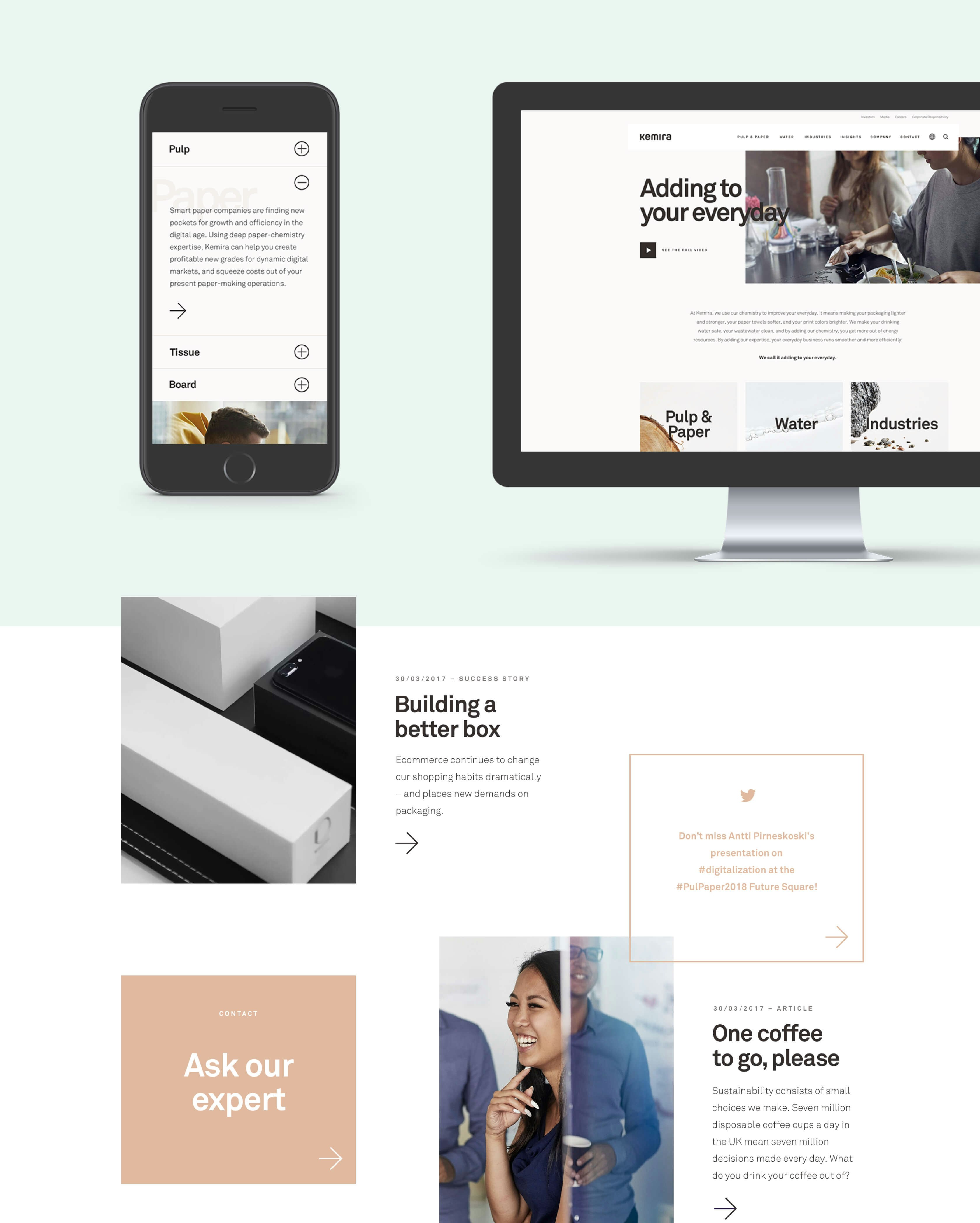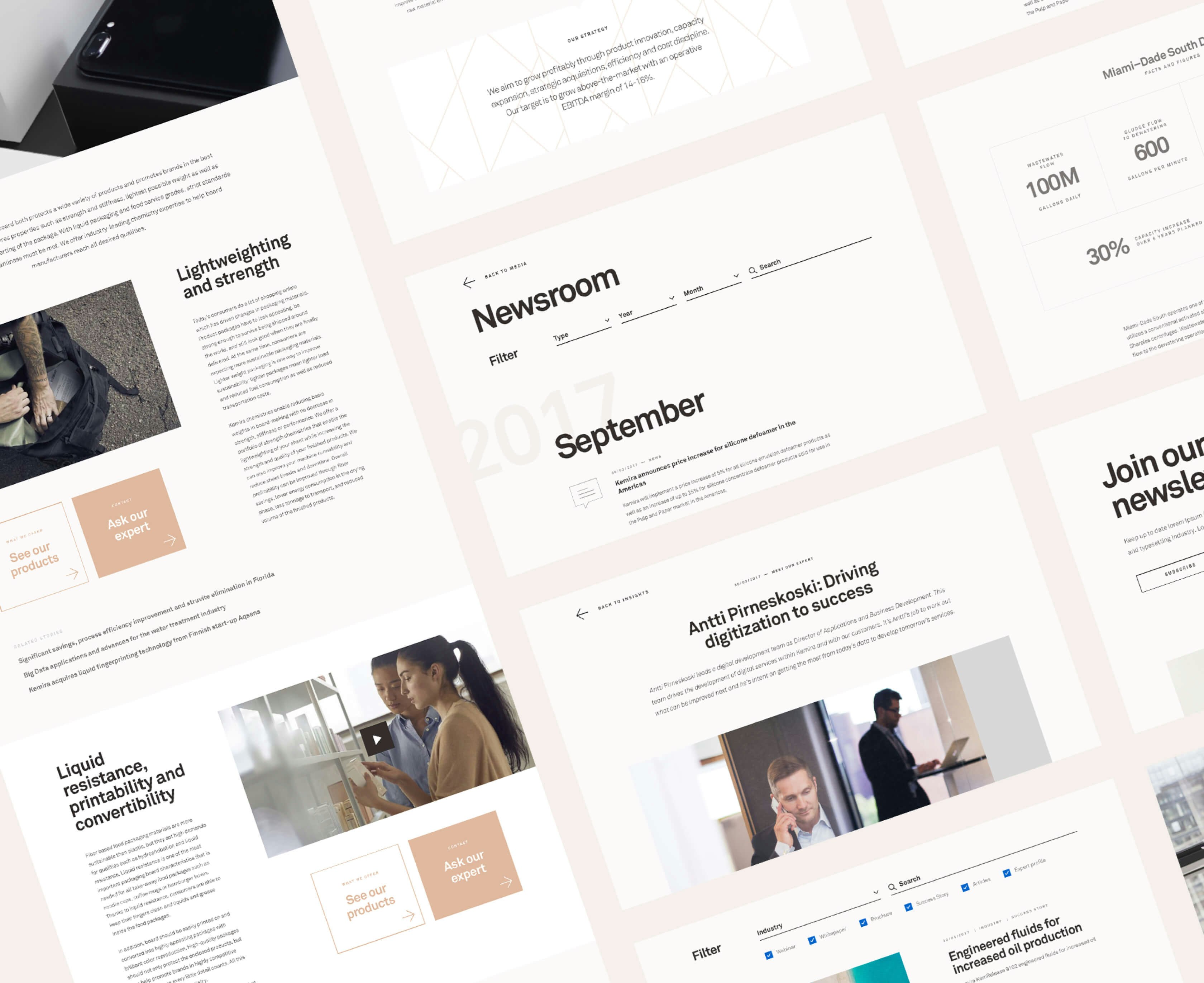 Humans of Kemira
A new photographic and interview approach to the Code of Conduct.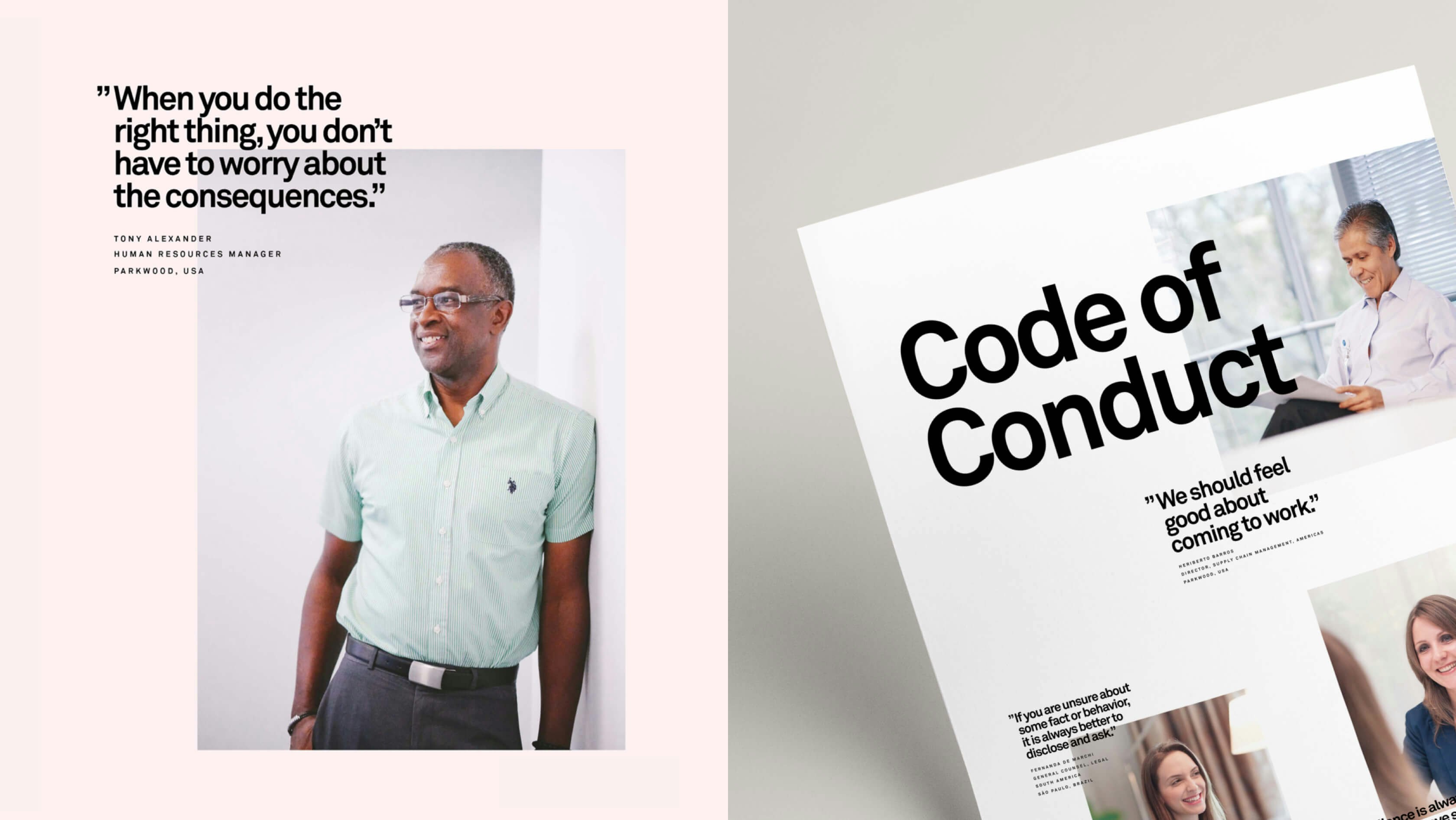 Productizing the offering
Communicating the higher value of a service business approach.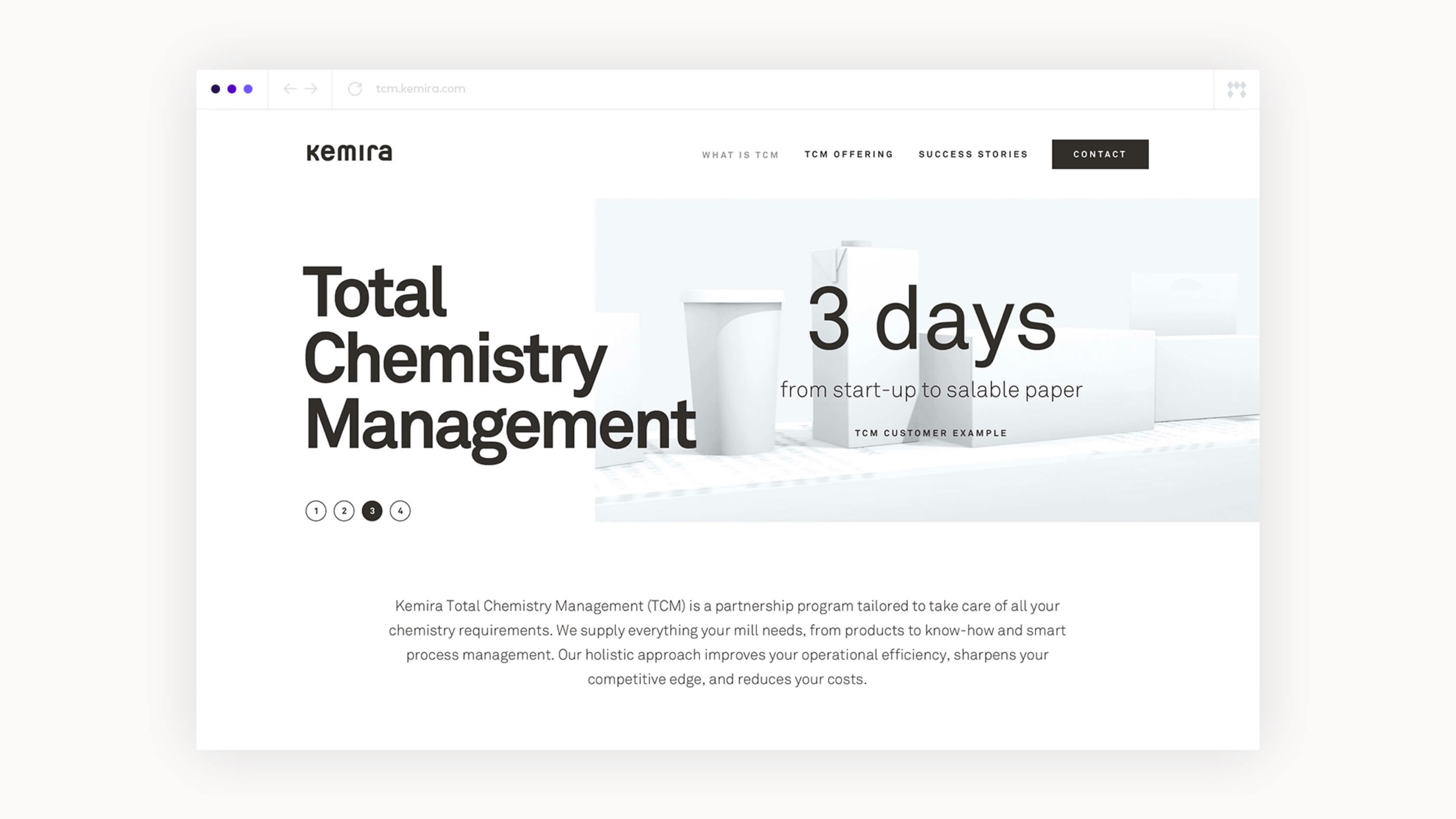 Ensuring consistency and ease of implementation
Kemira.design living style guide and brand book.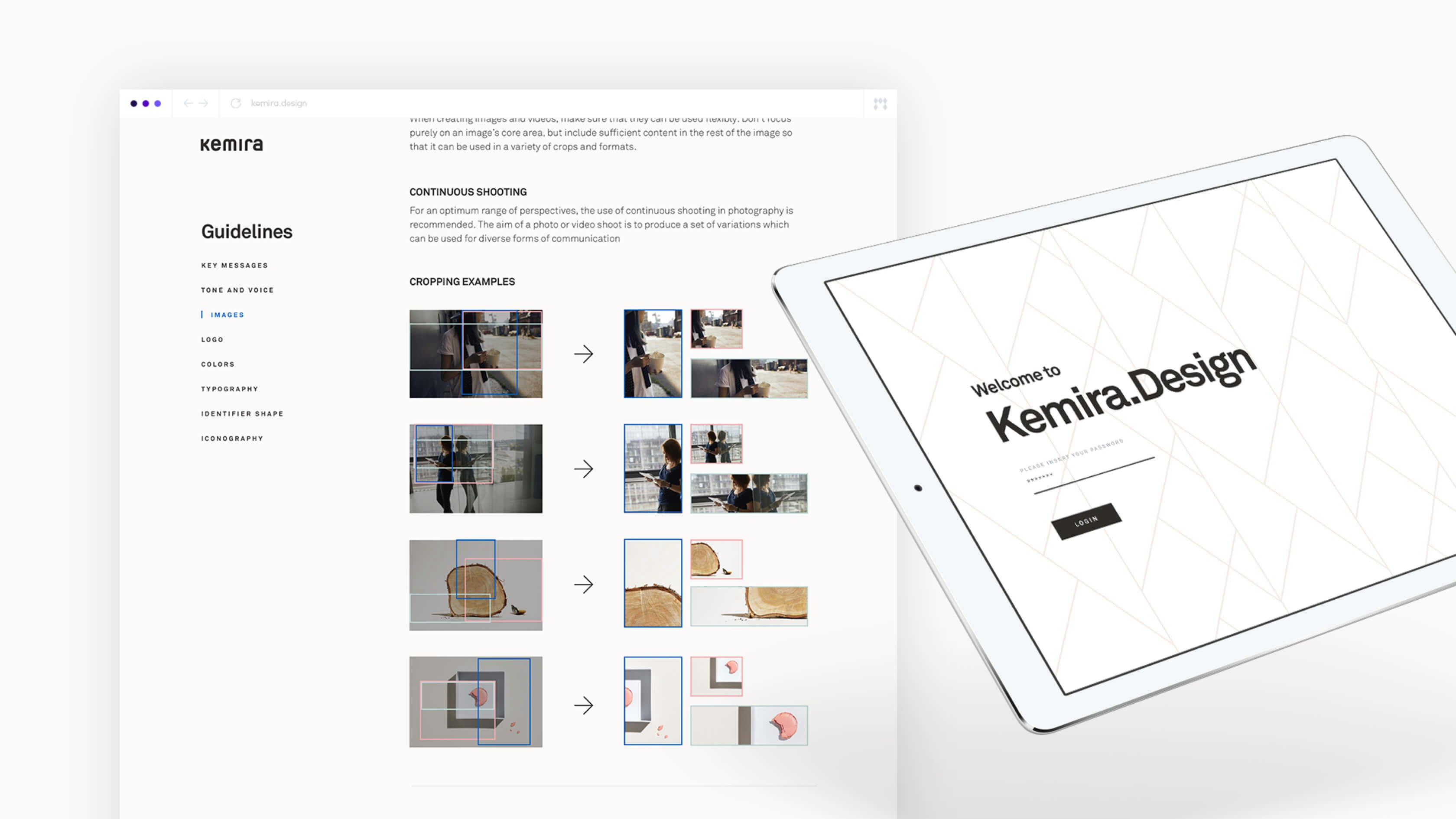 "In a global company, the design tool helps us keep the brand aligned, communicate the brand principles, document with design language, and develop the brand further. And this digital tool is not just about sharing assets but communicating the foundations and helping all our employees get on board." 

—   Marjo Vänttinen, Global Brand Manager, Kemira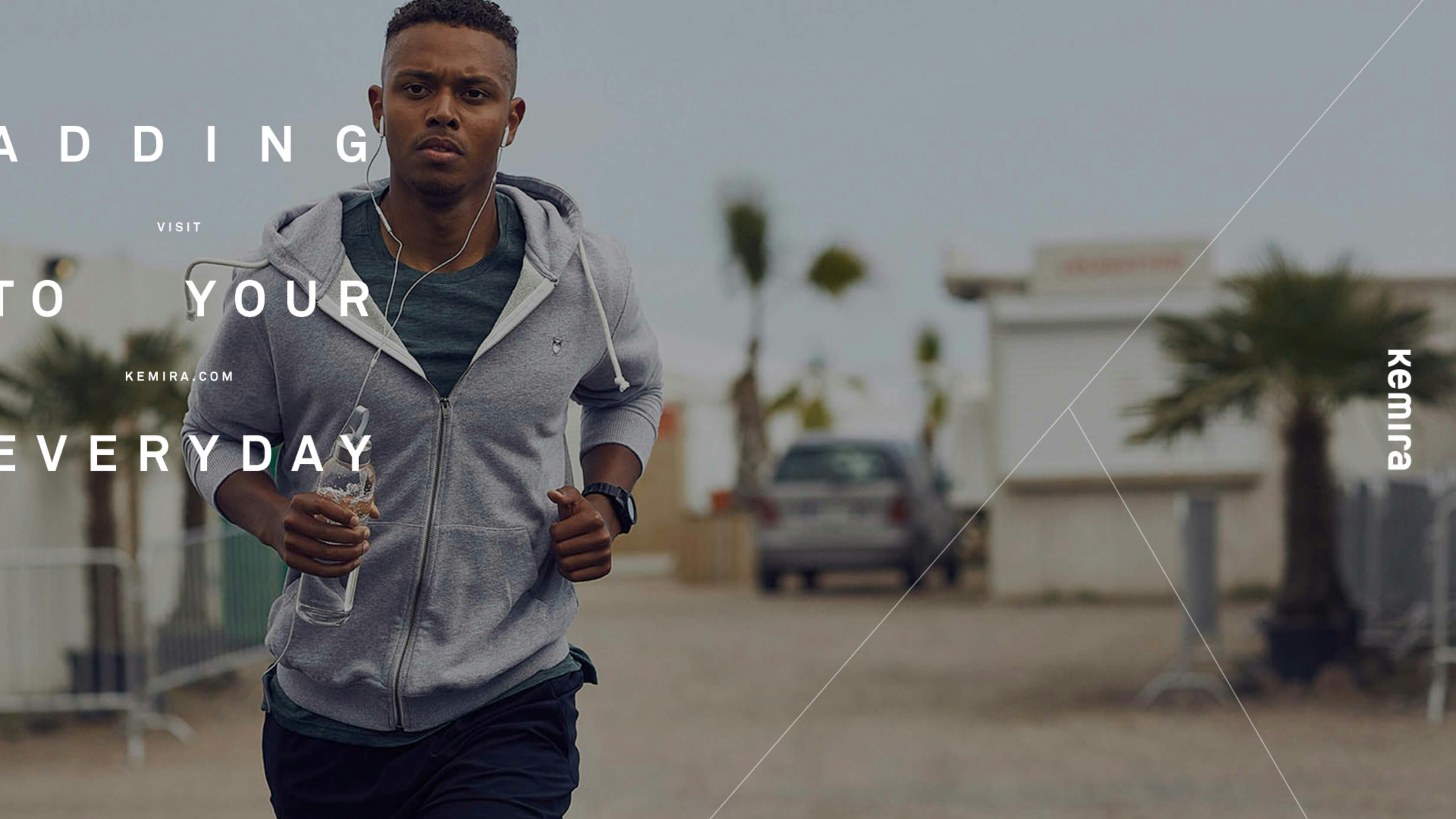 "Now our brand is a living, breathing entity and it will continue to evolve and grow alongside our business."

—   Marjo Vänttinen, Global Brand Manager, Kemira
In one year's time, our Motley + Kemira cross-functional team created the ability to execute and launch…
Co-creation workshops with key people around the world
Brand validations with several key partners
An overall storytelling concept focusing on the value Kemira creates for customers and end-users 
A new, voices-of-the-people approach to the Code of Conduct
A new approach to content, with new stories created and much old content polished and reused
Websites, app, stationery, posters, brochures
Reconceptualized sales materials and corporate presentations
Atmospheric, inspiring brand video and photography
Event stand concepts
.... that bring to life the concept of Adding to your everyday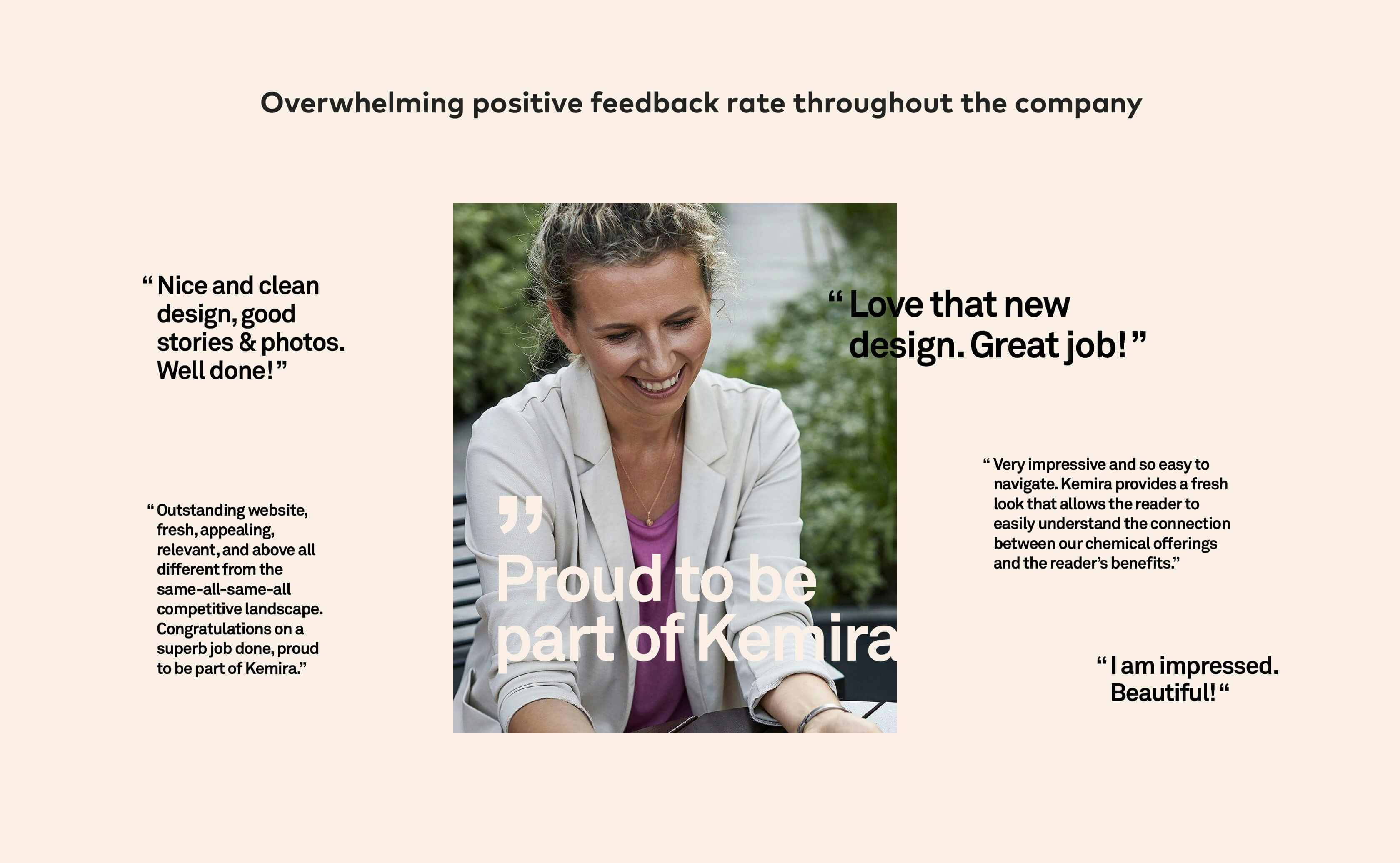 See more of our work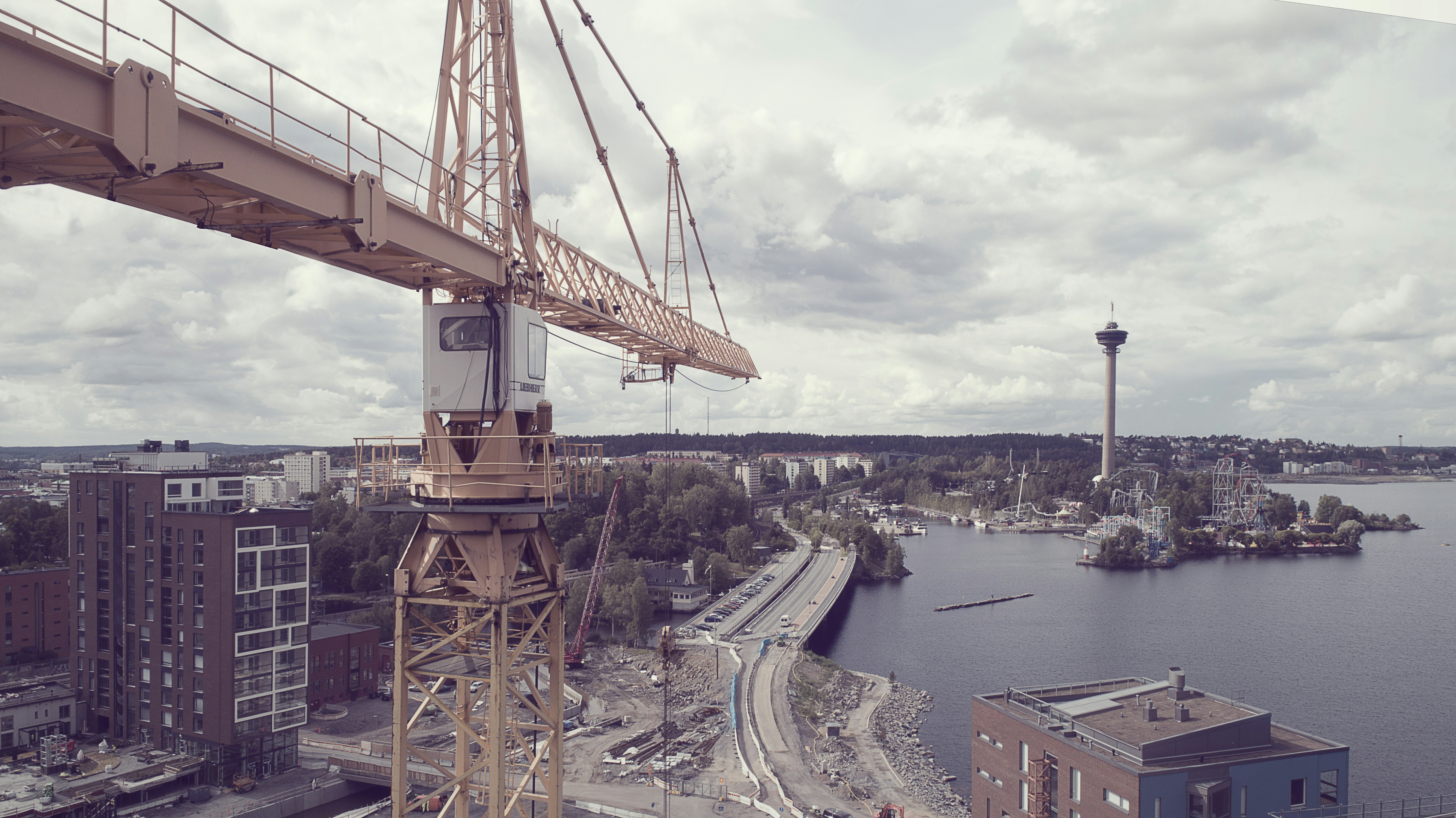 Cramo
Cramo – collaborative problem solving together with customers
Designing solutions together with our customers, not just asking them what their customers want
— UX Design
— Service Design
— Customer Experience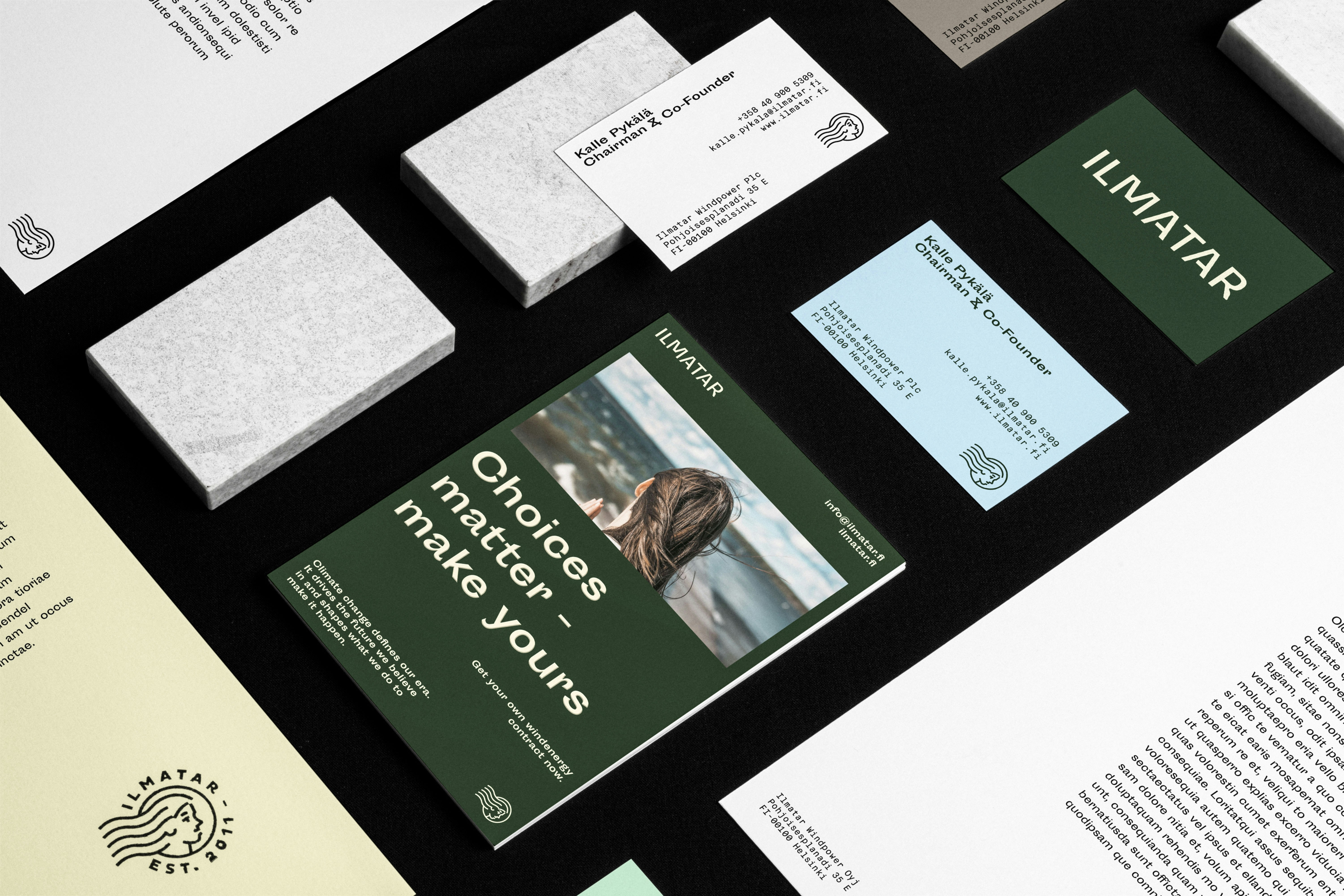 Ilmatar
Making clean energy the new norm
Brand identity and website design for a renewable energy pioneer
— Brand identity
— Development
— Design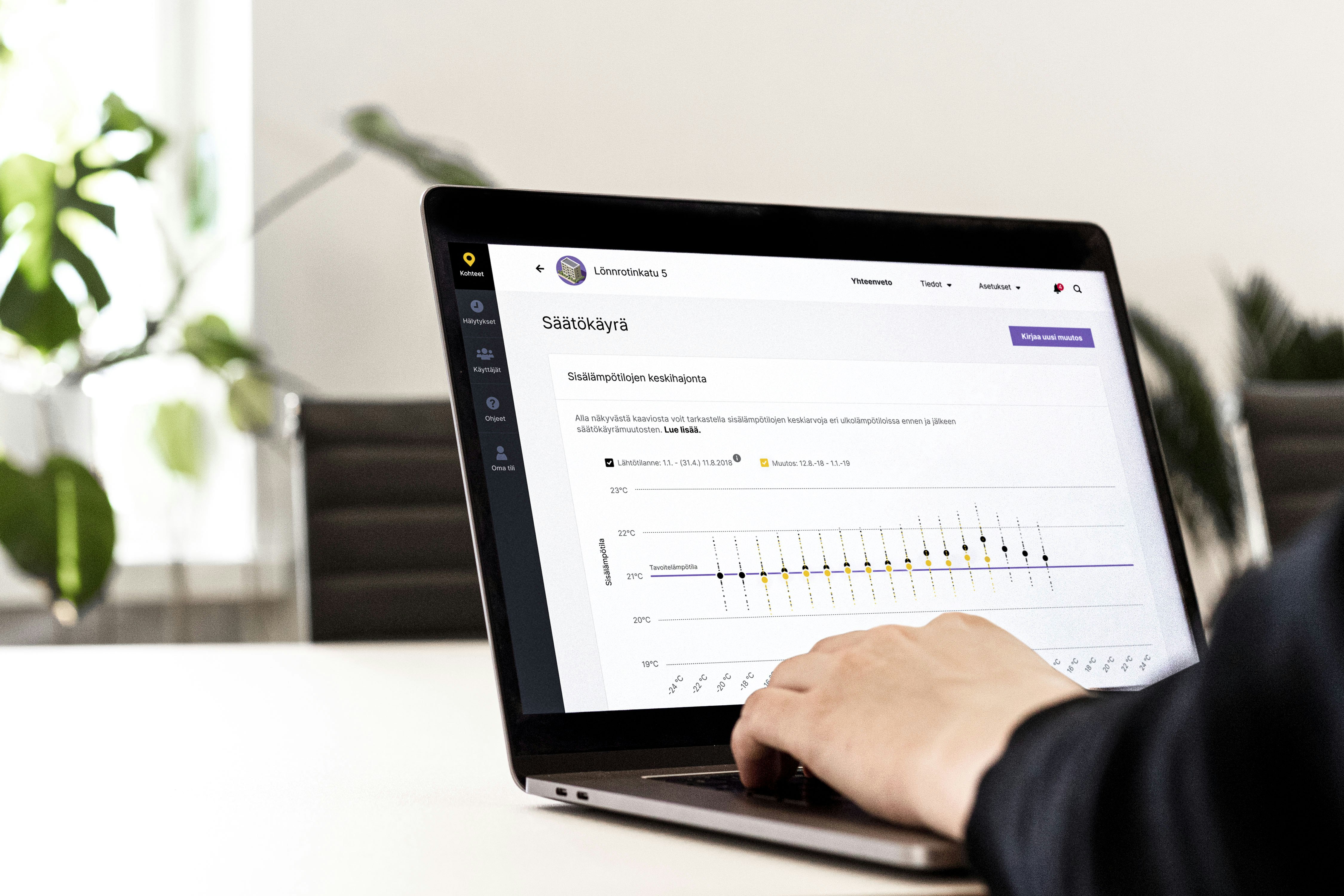 Helen
Investing in a renewable future
Helen's new nation-wide IOT service is a significant step in the company's journey of moving towards renewable energy. 
— Strategy
— Productization
— Development
— Design